"Mark II Artist's Viewfinder" App Simulates Hundreds of Cameras and Lenses to Plan Your Next Shoot
Why use a loupe when you can use an iPhone?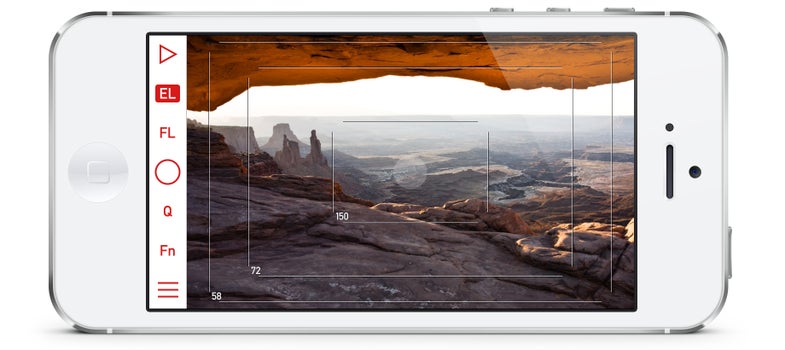 Mark II Artist's Viewfinder is the kind of iPhone app every kind of camera nerd can appreciate. While it will take photos, its main draw is that it replicates the viewfinder of hundreds of camera and lens setups. So if you find an incredible view, and want to know what it would like if you were to bring your medium format camera out with you, you can do so from the palm of your hand.
It's not a cheap app, clocking in at $24.99, but for a certain photographers and cinematographers, it could be very valuable. It would allow you to scout angles and positions, backgrounds and locations, and figure out which setup would work best with them. And, if you pair it with a supported iPhone lens, it can simulate lenses as wide as full frame 17mm.
You can see a full list of simulated cameras, backs, and formats (including customized ones) here, but you won't be limited by much. The app is described as supporting "
The Mark II leverages our extensive Viewfinder Camera Database, containing more than 470 still and motion picture cameras, 150 medium/large format backs and countless lenses — incorporating real lens data for ALPA, Hartblei, Leica, Rodenstock, Schneider and Zeiss glass. And you can define your own cameras and lenses when you need something special for the job."
And once you've found the perfect location and camera combination, the app even saves the GPS and simulation metadata with each image, so you have a record of what you wanted to shoot and where.
So next time you want to scope out a location without taking all your gear with you, this app could save you a lot of lugging around.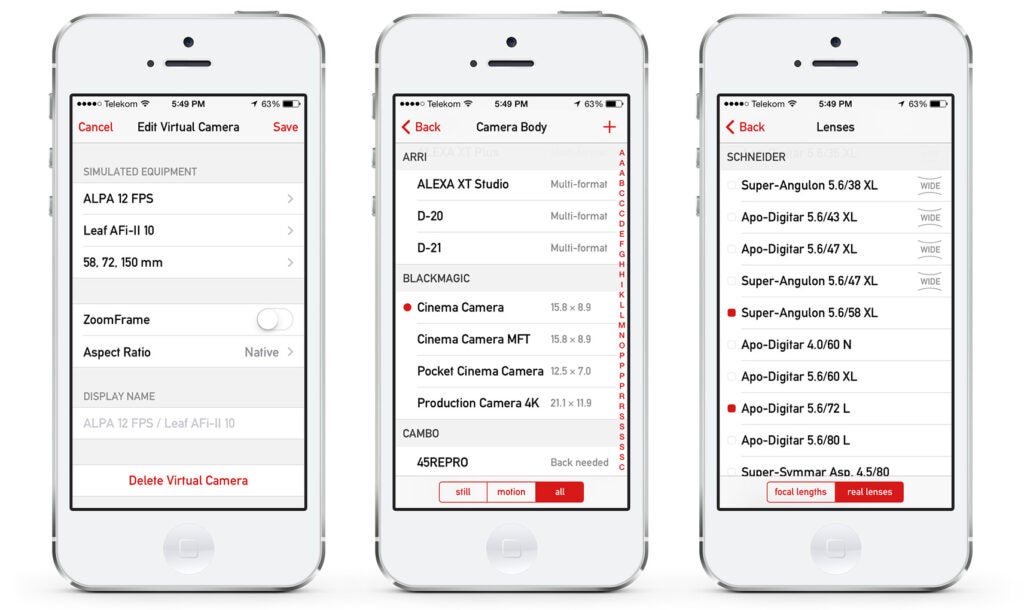 [via Leica Rumors]