Facebook Profiles Humans of New York to Celebrate 10th Anniversary
"I moved to New York with two suitcases, and a goal of shooting 10,000 photos"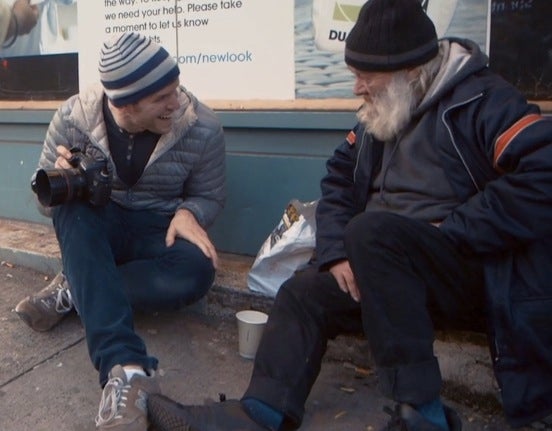 Facebook has just hit its ten year anniversary. And in addition to giving us all those lookback videos summarizing our entire time on Facebook, the social networking site has also released Ten Stories, a set of videos looking at ten people whose lives have changed thanks to Facebook. And included in the roundup is the popular photo project Humans of New York.
In an interview with photographer Brandon Stanton, he talks about how he moved to New York with the goal of taking 10,000 photos, and with 5,000 portraits under his belt, he's well on the way. But it wasn't until he started putting together the Humans of New York Facebook page that it turned into the unstoppable photograph juggernaut that it is today.
Much of the appeal of Humans of New York comes from Stanton's ability to make a connection with his subjects. He talks to them, and puts a mini interview or quote with each image, giving insight into the person that he's shooting in a way that the photograph on its own might not do.
For more on Humans of New York, read our interview with Brendan Stanton on our sister site, AmericanPhotoMag.com.
Humans of New York from Facebook Stories on Vimeo.
[via SLRLounge]