Instagram Photos Fetch Thousands In Aperture Benefit Auction
Limited Edition little square prints fetch big money for charity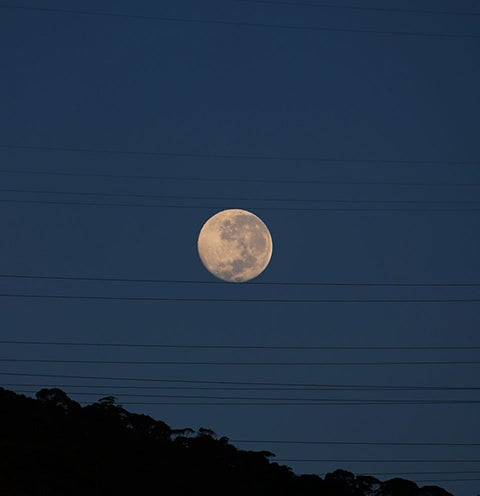 Every time we post something about Instagram, I expect the comments to be polarized. This one, however, might set a record for internet bickering. At a recent Aperture Foundation auction, Instagram photos went up for sale and some fetched thousands of dollars. The most expensive piece was a Vik Muniz photo called "Full Moon, Rio de Janiero, which collected $5,325.
There were roughly 80 Instagram photos in the auction, as well as a collection of non-instagram photography, which predictably fetched more than the tiny square images.
While the photos were created using Instagram, they weren't actually published to the artists' account. Instead they were printed and numbered 1/1.
The reaction in the fine art community seems mixed. Some seem to be fine with it, while others still believe anything associated with Instagram to be a waste of time.
Personally (and this doesn't go for the entire PopPhoto staff), I think it's a very cool idea. Having a 1/1 from a notable artist is a cool thing, assuming you actually like the photo. The fact that it was created with Instagram helps pin it to a certain point in time. Smartphones and sharing are changing photography — even fine art photography — whether people like it or not, so if nothing else, it's a little piece of photo history.
What do you think? Are people crazy for buying Instagram photos for big money? Should people stop calling them "Instagrams" and call them "Instagram Photos"? (That answer is yes).
From: Feature Shoot