Flickr Enters Printing Business With New Flickr Photo Books
Turn any image set into a photobook with a few click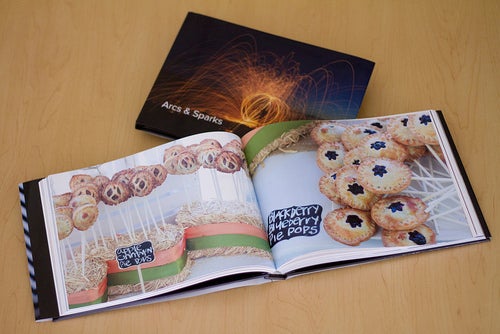 Yahoo! announced Flickr Photo Books, a new service that allows users to design and print a photobook using images from their Flickr account. Obviously meant to compete with the likes of Blurb, Snapfish, Shutterfly and all the other big photobook printing companies, Flickr Photo Books is launching just in time for the holidays.
The design is simple enough; users choose a set of images, and Flickr's engine crunches them into a photo book. Within the service, users are able to edit the order, crop images, add borders, and select additional photos to add to the project.
The books will start at $34.95 for a 20 page 11″x8.5″ glossy hardcover with a matching dust jacket. Extra pages will set you back $0.50 a pop, with a maximum of 240 pages total (which would cost you $144.95, if my numbers are right).
It's not clear who's doing the actual printing of these books, but hopefully they'll be of high enough quality to be worth the investment. One caveat, though: Flickr Photo Books is only in the USA right now — which isn't so great for the millions of worldwide users who are also on the service.
[via The Verge]