NASA Releases Incredible Infrared Rocket Launch Photo
This false color infrared image gives us a rarely seen view of a rocket launch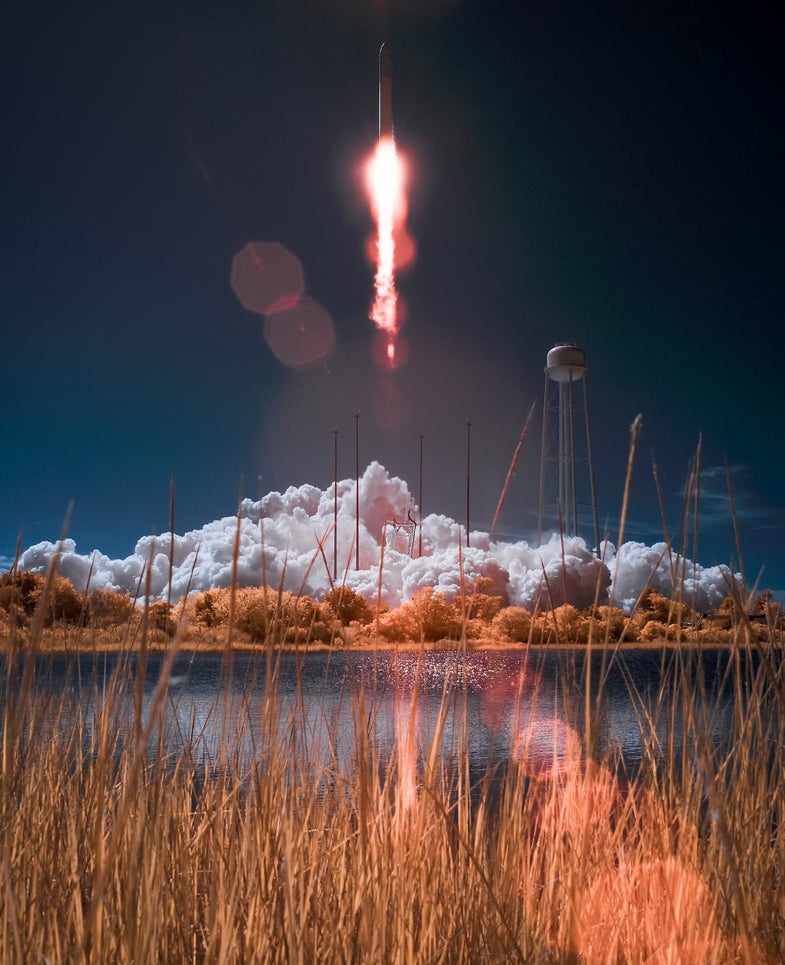 Yesterday, the Orbital Sciences Corporation Antares rocket was launched from its pad at the Mid-Atlantic Regional Spaceport (MARS) in Virginia. Loaded with the Cygnus cargo spacecraft, it's headed to the ISS with a payload of 1,300 pounds of food and clothing for the astronauts based there. From the launch, NASA captured this incredible image of the rocket taking off, and thanks to it being shot with a specially modified DSLR, it's one of the only infrared images of one of these events that we've seen.
Unfortunately, we don't know a lot about how NASA took the shot. All the organization said was that "This image is a false color infrared image made from a modified digital SLR camera," which doesn't really elaborate much on the shooting rig.
While these sorts of images are rare, it's not unprecedented. The final launch of the Space Shuttle Atlantis was captured on infrared using a modified Nikon D70, which was then used for a combined image of the launch, as well as a jerky almost video. In 2009, another Atlantis launch was shot in infrared by Getty.
You can see more images from the Antares launch on the NASA Flickr feed.