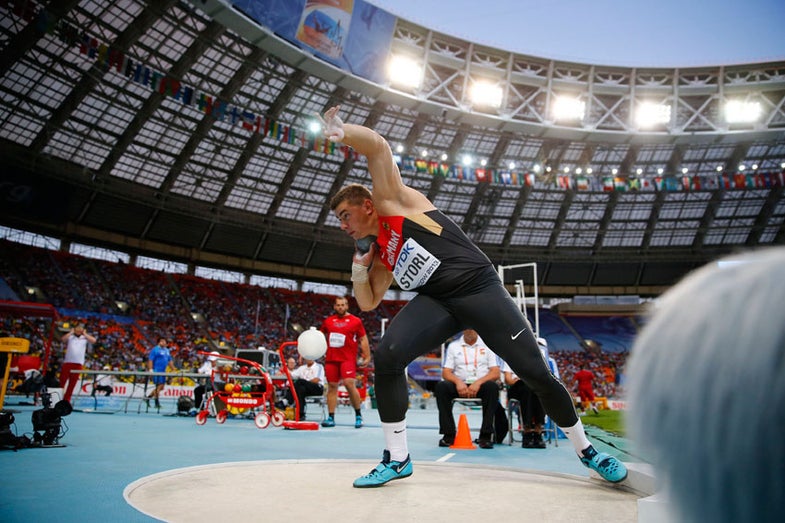 This year's IAAF (International Association of Athletics Federations) World Championships in Moscow is turning into a historic event — not just for the athletes, but for photographers, too. First we had that image of Usain Bolt racing and lightning lanced in the background, and now a photographer managed to save an athlete's attempt from being marked "foul", and ensuring him the gold medal.
Talking to Canon Professional Network and the Reuters Blog, photographer Kai Pfaffenbach explains that he was photographing the finals of the mens shotput, as Germany's David Storl went up for his throw. In addition to remote cams, Pfaffenbach was shooting with a Canon EOS-1D X DSLR and an EF24-70mm f/2.8L II USM, and snapped off a series of shots as Storl made his attempt.
Pfaffenbach said:
Storl came rushing up to Pfaffenbach asking if he had the photos — and luckily the photographer hadn't consigned them to the trash just yet. They showed the images to the Russian officials, who conceded that Storl had not fouled, and that his winning throw stood — which netted Storl the gold medal for his efforts.
In his native Germany, Pfaffenbach is being hailed for saving gold for his country, keeping them a medal they would otherwise have lost. And it shows that sometimes there's still some value in photos you would otherwise delete.
[via DPReview]