LensRentals Supports Magic Lantern, Starts Offering 5D Mark III Pre-Hacked
The most prominant of the camera rental houses thinks Magic Lantern is stable enough to put it on their gear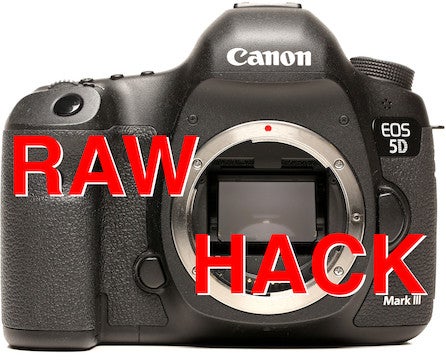 We've heard a lot about Magic Lantern over the last few years, and the firmware hack has managed to bring some incredible features for recording video on Canon SLRs. Now the hack has received an enormous vote of confidence — the folks at LensRentals think it's stable enough to rent gear with Magic Lantern pre-installed.
Now you can pick up Canon 5D Mark III with Magic Lantern pre-installed, and a Lexar 1000x CF card, for $231 for a week. In a blog post, LensRentals' Kris Steward put together an excellent rundown of some of the cooler features that Magic Lantern can offer, how to use them, and why they're worth giving a try.
If nothing else, this is a huge vote of confidence in the stability and safety of Magic Lantern. If this major name in gear rental thinks that Magic Lantern is stable enough that they can send it out to the general public, then that's saying something. In that blog post, Steward explains:
This is also a fantastic opportunity for people who are interested in Magic Lantern, but hesitant to attempt such a thing with their own precious gear, to give the firmware a try, and see if it's worth putting on their own devices.