Andy Warhol's Personal Polaroid Camera On eBay For $50,000
Use it to take in focus photos of famous people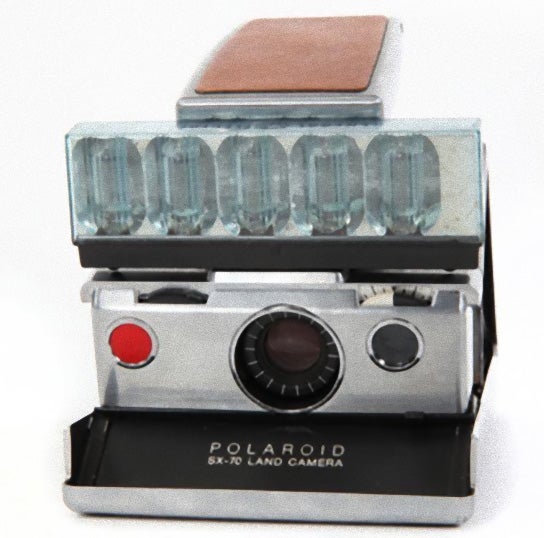 We may earn revenue from the products available on this page and participate in affiliate programs. Learn more ›
Exactly a week ago, I found myself drooling over an authentic NASA-edition Hasselblad, complete with astronaut mods that was selling on eBay for $75,000. This week's eBay find is cool for an entirely different reason. This old Polaroid camera was owned and used by iconic artist Andy Warhol.
The 1986 Polaroid SX-70 Land Camera is being sold by Revolver gallery in California, likely to coincide with the deceased artist's birthday, which was back on August 6th.
Here's the official description from the eBay page:
"A Polaroid SX-70 Land camera and flash owned by Andy Warhol and last used at the Limelight nightclub in Manhattan in 1986. Warhol gifted this camera to longtime friend, associate and collector of celebrity art, Baird Jones (1953-2006). Warhol met Jones in the 1970's NYC party circuit, where Jones was a renowned nightlife promoter. Warhol wrote in his diaries of Jones, noting the lavish parties he threw for "all the rich preppies" at Studio 54 and Jones' privileged position as the son of PEOPLE magazine founder, Cranston Jones. Warhol and Jones began working together promoting events and gallery shows during the 1980's in the up-and-coming East Village arts scene. Included in this lot are reproduction flyers for events collaborated on as well as reprint period photographs of Warhol and Jones. Accompanied by a letter signed by Baird Jones stating this camera was owned by Warhol and subsequently gifted to Jones. 7 by 4 inches, closed PROVENANCE From the Collection of Baird Jones"
The auction doesn't seem to include that fancy protective box, but the camera itself probably still works. Many of those old SX-70s do. Because having Andy Warhol's camera sitting on your shelf is pretty cool, but taking pictures with Andy Warhol's camera is infinitely cooler.