Watch This Mini-Documentary About Mark Kologi, the Found Photo Man
What posesses a person to curate and sell hundreds and thousands of other people's photos?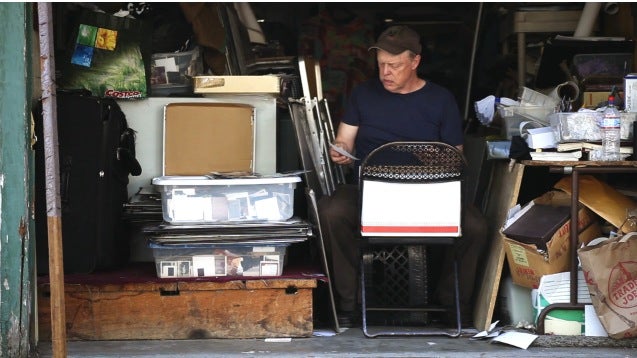 For years now, Mark Kologi has been running a stall out of the Melrose Trading Post, offering for sale countless boxes of photos, gathered from around the country. In his little corner of LA, Kologi has sold millions of photographs over the years, offering up tiny missing snippets of people's lives for purchase on the cheap.
Filmmaker Ben Kitnick put together this short little mini-documentary looking at Kologi, and what he does. It's an interesting look at the kind of connection that can be formed by a group of strangers peering through the pasts of people they've never known, and why he goes through all this effort to bring these photographs together.
[via Laughing Squid]