Fight Back Against Gear Theft With Lenstag
Register your gear (for free) and help deter theft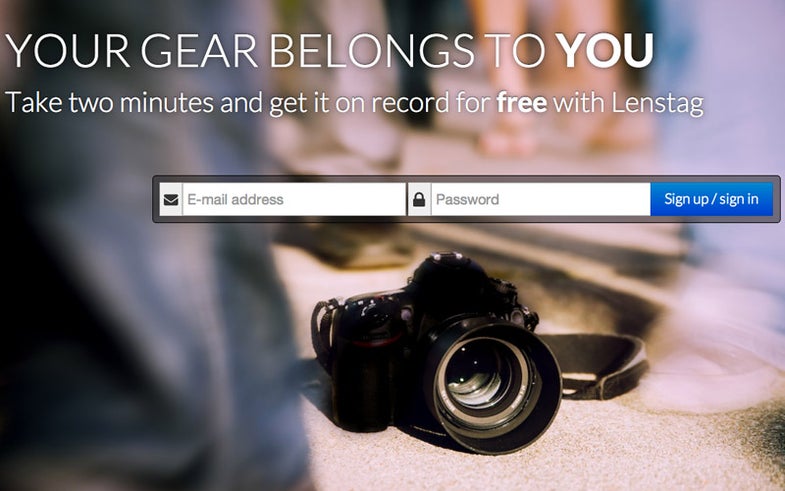 Have you ever had a piece of gear stolen? It is a soul-crushing scenario for anyone to find themselves in, no doubt. But one Google engineer, Trevor Sehrer, is sacrificing sleep and spending his evenings working on a services that will fight back against gear thieves, offering photographers everywhere some piece of mind.
The service is called Lenstag and it works like this: Users simply log into the site, create an account, and begin listing out all of their gear. However, to ensure you actually own everything you claim to, photographs of each piece of gear and its serial number are required.
Once all of your gear is registered, you're essentially done, that is, until god-forbid, something of yours gets stolen, at which point you would claim it as stolen on the site.
The idea is that by building a database of equipment and keeping track of gear that has been stolen, anyone buying secondhand gear can check their serial numbers against Lenstag's database, before making a purchase, to be sure they aren't buying stolen goods.
Of course if you do physically sell any of your own gear, Lenstag makes it simple to trasnfer the serial number over to the new owner.
It's a neat concept, but will certainly require a more than just a handful of photographers registering their gear, in order for it to be really effective. However, both LensRentals and BorrowLenses have already registered their equipment with Lentag. Maybe you should too? I just did.
From PetaPixel