Photographer Turns Photo Slide Film Into Business Cards
It's always a challenge to make your business card stand out from the pack — here's one way how, if you have some old slide film floating around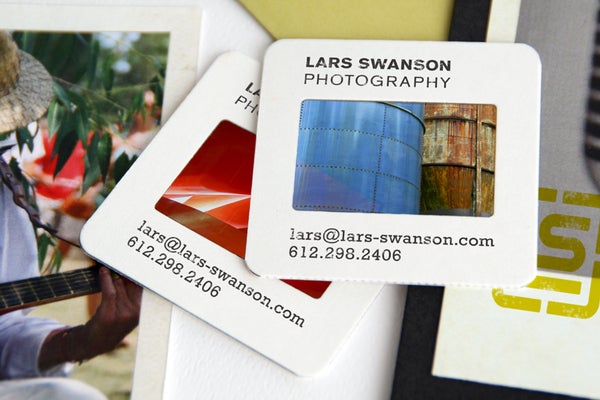 In a marketplace crowded with other photographers, making that first impression that really stands out can be incredibly difficult. To help one photographer make his business cards stand out all the more, designer SoulSeven turned to the world of analog photography, converting slide film and polaroids into advertisements.
SoulSeven put together the design for Lars Swanson, a photographer out of Minneapolis, who wanted to make an impact on a budget. So they decided to use stamps and hand-writing to add Swanson's information to envelopes, Polaroids, and slide film holders. As the designer described it:
I might argue against the point about this being a particularly affordable method. Slide film and Polaroids aren't exactly the cheapest thing on the planet, especially not if you're making hundreds of them, before even considering the time investment to take all the photos.
But the results look remarkably impressive. We assume that these images are mockups, due to the extremely bright photos in the slide holders, and the very sharp Polaroids, but the concept is still a great one. And while it's not a brand new concept — photographers have been handing out Polaroids for quite some time — it's nice to see such a well thought-out strategy.