The AIPAD Photography Show Descends Upon New York City
The Park Avenue Armory transforms into a venerable shopping mall featuring the world's top fine art photography galleries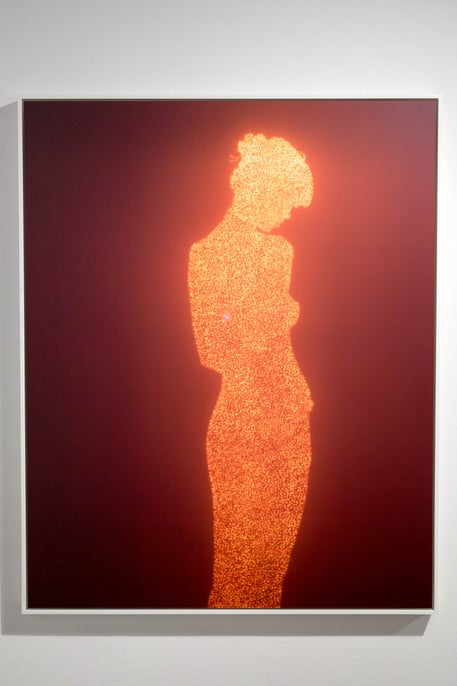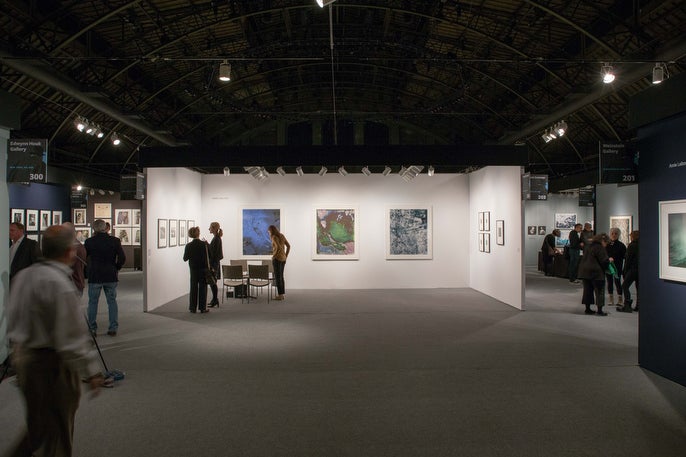 The AIPAD Photography Show New York opens today at the Park Avenue Armory in New York City. AIPAD (The Association of International Photography Art Dealers) says it's the longest-running exhibition of fine art photography.
A perennial favorite of the Pop Photo staff, this year's AIPAD show features work presented by more than 80 galleries from across the world and will run through April 7, 2013. Usual suspects Julie Saul, Yossi Milo, and Howard Greenberg are joined by first-timers ClampArt, M97 Gallery, and Klompching Gallery.
Art insurer (and AIPAD show sponsor) AXA Art is exhibiting a clever reminder of the fragility of art. To Fight with Crossed Arms, featuring four self-portraits from enigmatic Chinese artist Ai Wei Wei, was damaged when Hurricane Sandy buffeted the east coast in 2012. The Marcel Duchamp-inspired collaboration with Hong Kong-based architects MAP Office is on display in all its decayed glory.
Panel discussions will be held on Saturday, April 6, 2013 in the neighboring Hunter College's Hunter West Building. A 2pm talk on the role of critics in the photography world features renowned artist Bruce Davidson.
Highlights:
Catherine Edelman Gallery is showing a photo series from Belgian artist Frieke Janssens, entitled Smoking Kids. The digital chromogenic dye prints of children smoking were inspired by a YouTube video of a chain-smoking Indonesian toddler. Also on display at the Edelman booth: John Cyr's Developer Trays, still life depictions of famous photographer's darkroom developing trays.
At P.P.O.W's booth, Walter Martin and Paloma Muñoz's Travelers subverts the snow globe, depicting miniature winter scenes with more complexity than the knick knacks at the airport.
Pop Photo favorite Matthew Brandt is exhibiting prints from his Lakes and Reservoirs series at Yossi Milo Gallery.
Julie Saul is showing Didier Massard's Underwater Cathedral, a 47″ x 37″ chromogenic print of a surreal submerged dreamscape.
ClampArt's exhibition features photos from Larry Clark's stark documents on teenage sex and drug use, Tulsa and Teenage Lust.
Notables: Antony Crossfield – Screen (2009, Klompching Gallery), Eadweard Muybridge – Baseball Player, (1887, Henry Feldstein), Christopher Bucklow – Tetrarch (2012, Danziger Gallery), Gregory Scott – Reconstruction Pollack and Inside Rothko (2012, Catherine Edelman Gallery)
The AIPAD Photography Show New York is open at the Park Avenue Armory in New York City from 11am-7pm, Thursday 4/4/13-Saturday 4/6/13, and from 11am-6pm on Sunday, 4/7/13.