Google+ Now Redirecting People Away From Picasa Web, Rolling Out Bigger Cover Photos
Continuing its push towards photographers, Picasa Web links now redirect to Google+, and cover photos are even bigger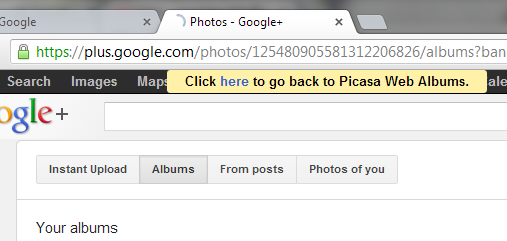 Google has made no secret of its attempts to draw photographers into Google+, with large images and excellent design. Now users of Google's older image hosting service are finding themselves being shunted into the Google+ social network automatically. As reported by the Google Systems blog, if you try to access the Picasa Web interface, you'll now be automatically redirected to those albums hosted on Google+ instead.
This has caused some pushback among users, as Picasa Web still uses some features that Google+ lacks, like the ability to embed individual images on other sites. Thankfully, you can opt out of being forced into Google+ by hitting up this link, which should set up a cookie on your browser, keeping you on Picasa permanently. That said, given how hard Google is nudging people towards Google+, don't be too surprised if the future sees Picasa Web disappear entirely.
Google has gradually been pushing Picasa Web into the background for some time, removing it from the Google navbar, and redirecting individual albums to Google+. However, the Picasa desktop app is still going strong, and was updated last December.
Google has also announced that cover photos on Google+ are now even bigger, topping out at a whopping 2120×1192, and will display at 16:9 ratio when fully expanded. This is part of a handful of minor updates to profile pages, including easier personal information editing, and a tab for local reviews.