World Press Photo Awards for 2012 Announced
The annual photojournalism award has announced its winners, and they're as amazing as ever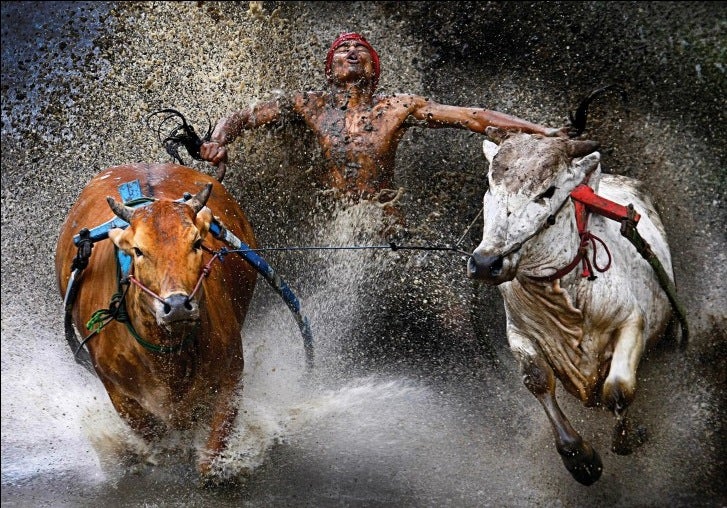 For 55 years, the World Press Photo awards have been selecting the most outstanding photojournalism of the year. For everything from news to sports, features to single shots, stages portraits to snaps of daily life, the awards represent the entire gamut of photojournalism. The 2013 award for photographs from 2012 has just been announced, and as ever, it's as stunning array of images from photographers the world over.
This year, the award for World Press Photo of the Year went to photographer Paul Hansen with his photo "Gaza Burial". It's a particularly harrowing photograph, so we've opted not to plaster it across your screens, but you can see the image if you click through the link above.
Hansen is a Swedish photographer, working with the newspaper Dagens Nyheter. He's been named Photographer of the Year in Sweden seven times, and has two first place awards from NPPA. For any gear heads in the audience, the photograph was taken with a Canon 5D Mark III, with a focal length of 16mm, f/5, 1/800s, ISO 400.
The news related winners are almost all photographs from the Middle East, particularly the Israel/Palestine conflict, and the one in Syria — which makes sense, as those are the areas where most of the international news has been generated over the last year. The other sections of the contest show a more wide-spread scope, though the sports photography does seem to be dominated by the Olympics.
If you're interested in more about how these images get chosen, the WPP has put out interviews with the judges talking about their process.