New Gear: Sony 70-400mm Zoom and Carl Zeiss 50mm F/1.4 Lenses
The 18-55mm kit lens has also gotten a slight redesign to go with the new pro glass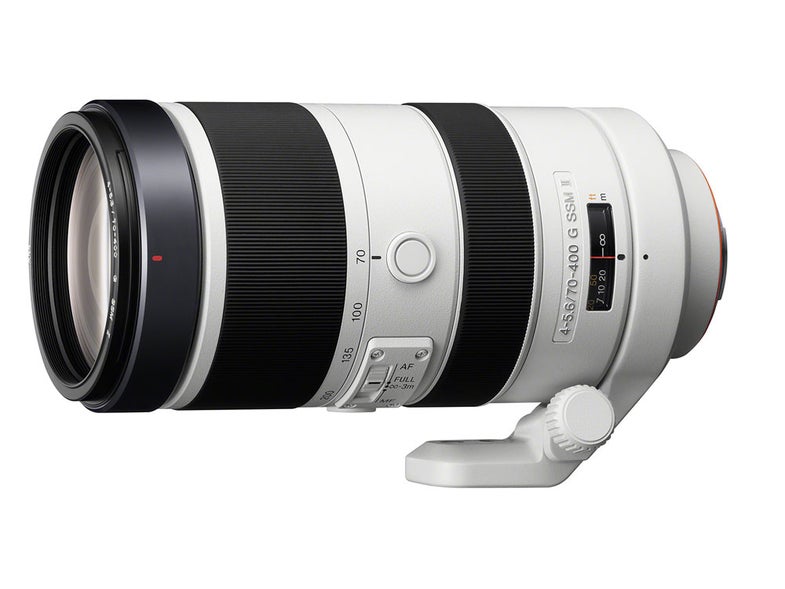 We may earn revenue from the products available on this page and participate in affiliate programs. Learn more ›
Last week you saw some new gear sneak out from Sony Europe, including the new NEX-3N and the a58. Well, now that everything is official here in the States, they have some new lenses as well.
The 70-400mm F/4-5.6 SSM II is a focal length that was already in Sony's line-up. Now, however, it has a new LSI drive circuit, which they claim improves AF speed by up to four-times. It still has the white body and the SSM motor for quiet focusing as well as the Nano AR coating on the optical surfaces to fight reflection. It will cost $2,200 when it's launched in July.
The more interesting lens in the bunch is the new Carl Zeiss Planar T* 50mm F/1.4 ZA SSM standard prime lens. It's a piece that Sony shooters have been excited about, bringing with it eight elements (two aspherical) in five groups. Because it's a pro lens, it's dust and moisture resistant and, like the other Zeiss primes in the line-up, they claim it's great all the way to the corners. However, it will also come with a very hefty $1,500 price tag when it hits shelves in May.
The 18-55mm DT F/3.5-5.6 SAM II kit lens has also gotten a bit of a revamp. It has quieter AF for video shooting and a new rear-element design to make it more optically efficient and to cut down on reflections.