eBay Watch: The Personal Film Camera Museum Starter Kit
You're going to need a lot of film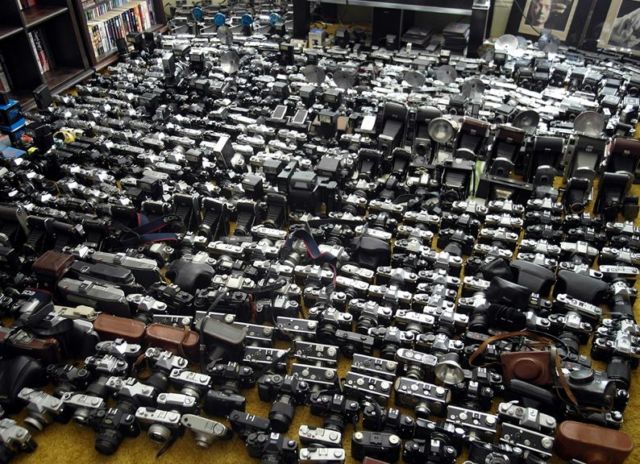 I never intended to start collecting old film cameras, but somehow, it happened. I'd see an old Mamiya rangefinder at a garage sale and need to pick it up. A working Canon AE-1 on Craigslist for $20? Gotta have it. So, when I saw this massive collection for sale on eBay, my inner camera nerd got excited.
The auction is currently without any bids, sitting at its opening amount of $35,000. There are only four pictures of the collection, and there's no complete list of what's included, so it's not something I'd ever actually buy, but the photo above sure is impressive.
From the picture, we can see that there's a whole variety of TLRs, a selection of Land cameras, some classic Argus cameras, some medium format bodies, and an army of SLRs. It's like buying a starter kit for your own little camera museum. It's unclear how many of them are in working condition, but there appears to be a lot of lenses in there, so you could also probably get some good use out of your lens adapters with this collection, even if you only shoot digital.
Do you have keep a collection of older cameras? If so, share a link to a picture in the comments.