Video: The Polaroid SX-70 Promo Made by Charles and Ray Eames
Polaroid hired the famed designers to make this 10-minute promo for the SX-70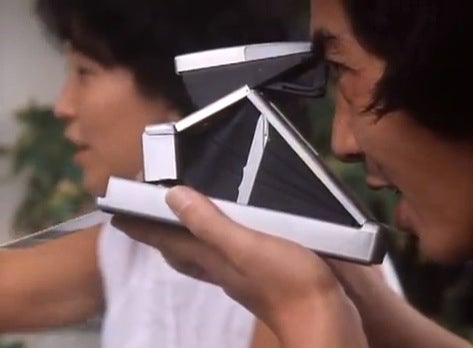 While the SX-70 wasn't Polaroid's first foray into instant film, it was the one that came to define them. The SX-70 was a landmark piece of technology, and one of the most famed consumer cameras ever produced. So it only seems appropriate that Polaroid hired two of the world's greatest designers to make a promo short for it.
The pair of Charles and Ray Eames were some of the most prominant and influential designers of the 20th century, with works in architecture, furniture, film, and, of course, design. This 10-minute long video was produced in 1972, and shows everything that an aspiring photographer would need to know about the SX-70. And thanks to its pedigree, it's overall an incredible and intriguing video.
You can still pick up an SX-70 on the used market, and given that they cost $180 in 1972, you're getting a good bargain. Combine it with film from the Impossible Project, and you're ready to go (just remember that you're not actually supposed to shake the photo when it comes out).
[Eames House, via 37Signals, via Gizmodo]