This Is Pete Souza's New Presidential Portrait of Barack Obama
Care to guess what lens, settings, and lighting were used for the new presidential portrait?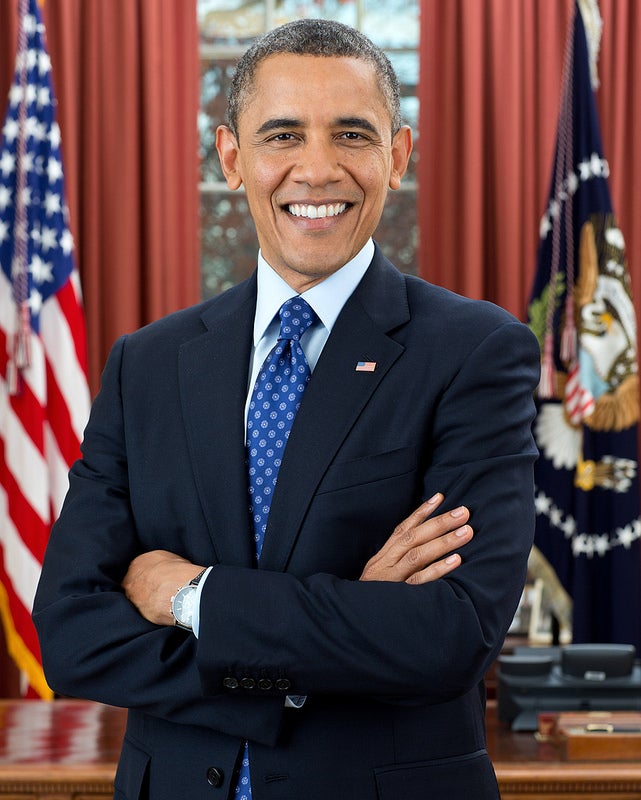 Presidential photographer Pete Souza has an undeniably fascinating job. His photos of Barack Obama have given us an unprecedented look into the life of a world leader. Now, he has released a new official portrait of Barack Obama to follow up the one from his election in 2008.
It's a simple, but effective portrait using what looks to be a two-umbrella (octoboxes?) lighting solution in the oval office. One of the cool things about the White House Flickr account is that you can download the original image and examine it up close. Also, thanks to Flickr's handy EXIF browser, we know it was shot with a Canon 5D Mark III and an 85mm F/1.2L lens. As classic a portrait set up as you could ask for.
Settings were ISO 200 (so there's likely some background lights involved), at F/7.1 with a shutter speed of 1/125 second. If nothing else, it's a good reminder for some of us that portraits don't need to be taken way down at F/2.8 and below.
What do you think? And let's keep the comments about photography. There are plenty of other websites out there for political arguing.