Nikon's New Cloud-based Photo Service Set to Launch on Jan. 28th
Starting next week, Nikon's "My Picturetown" will be Morphing Into "Nikon Image Space", offering new features and tools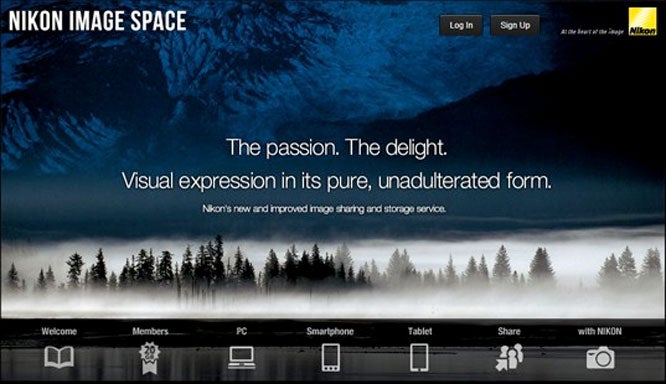 Nikon's My Picturetown has been running since 2007, offering a largely ignored way of uploading and sharing photos. Now the company is taking another stab at the whole online photo thing with the newly announced Nikon Image Space. Set to go live January 28, Nikon Image Space is promising a better photo sharing experience, thanks to a straightforward and fast UI.
One of the more intriguing facts about Nikon Imaging Space is that it'll have two tiers of free user accounts, one for anyone, and one for Nikon shooters. There will be a "dedicated application to verify Nikon digital cameras" to get you into the Special account level, which bumps the storage space from 2GB to 20GB. Special accounts also have extra features, like password locking, and preventing image downloads. There's no word if there will be paid accounts, too.
Current My Picturetown users will have their info ported over automatically, the rest of us will have to sign up to get into the new system when it goes live. And, like every other website in existence, there will be Twitter and Facebook integration so you can badger your friends with your photos even more.
[image via ePhotoZine]