How One Blind Man Uses Instagram
Tommy Edison has been blind since birth — but still is a successful Instagrammer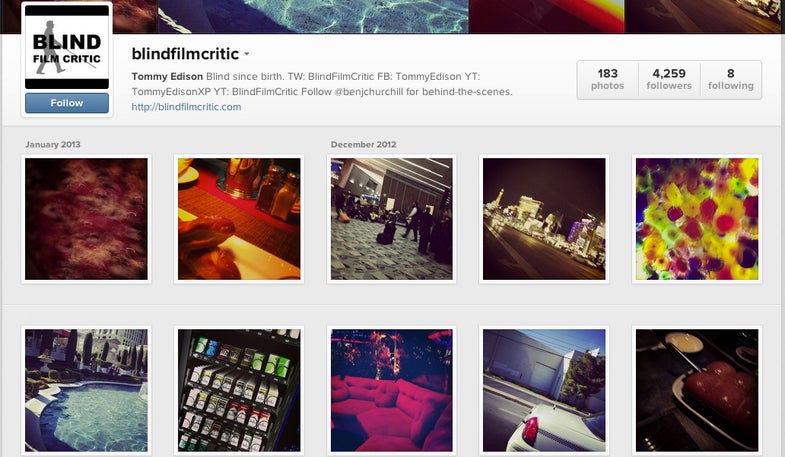 Tommy Edison has been blind since birth, but that hasn't stopped him from running a popular Instagram account. And in this video, he shows exactly how he goes about doing it.
Edison, who you can follow online under the handle BlindFilmCritic obviously can't see where his camera is aimed. However, thanks to Apple's widely praised accessibility features, his phone can tell him exactly what each option, toggle, and button in Instagram is. With that, he knows where the shutter button is, can chose a filter, add a title, and then select where he wants to upload the image.
He seems to be taking a very droll view of the whole thing to — acknowledging that sometimes his images don't come out fantastically. But he still seems to really enjoy capturing his environment, and what's going on around him.
There has been a long legacy of blind photographers, and it doesn't take long on Google to track down information about many others who have made stunning images with varying degrees of sight.
[via Photojojo]