Getty Signs Deal With Google, Gives Photographers Pittance
How much do you think a photographer deserves for having their work plastered all over Google Docs?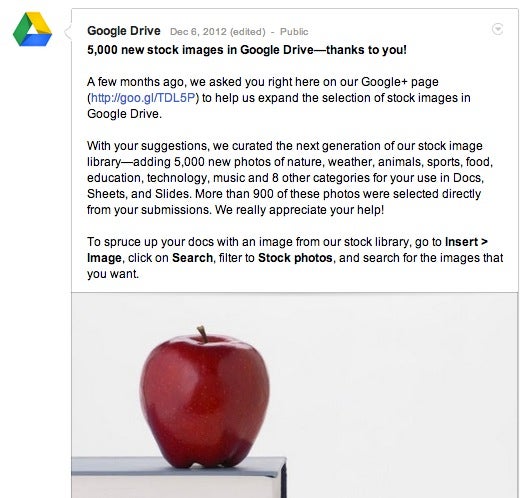 No one gets into stock photography expecting mammoth payouts, but a new revelation about a deal between Getty and Google fired up a number of photographers about just how little they're getting. APhotoEditor has discovered that when Google expanded the number of stock images that Google users could add to Google Drive documents, they did so through a deal with Getty.
In December of last year, Google added some 5,000 images that could be added to documents and presentations created through Google Drive (once known as Google Docs). These images contain no copyright information, metadata, or links back to the original photographers.
Over two large threads on iStockPhoto it has come to light that these images were put together from a license with Getty without informing any of the photographers. In exchange for unlimited use in one of the biggest free services on the internet — how much do you think the photographers got paid? $6 or $12.
Unsurprisingly, this has raised the ire of many Getty contributors, who have made their displeasure known. It's not just about the low payout they're getting, but the fact that they feel their work is being used without permissiong, passed on for free, and stripped of any attribution. There's even discussion of a mass resigning happening on February 2.
If you want to see if one of your images is in the Google Drive Stock, this website seems to have most of them.