Adobe Photoshop Lightroom 4: Perfection in Post-Processing [Sponsored Post]
An easier, faster way to take your images to the next level
We may earn revenue from the products available on this page and participate in affiliate programs. Learn more ›


Adobe Photoshop Lightroom 4
It's what you do with your images after capture that really transforms them into photographs destined to become treasured memories. Whether you're a seasoned shooter or someone just getting started in digital image processing, Adobe®Photoshop® Lightroom® 4 is widely acclaimed as the easiest, quickest, most economical way to edit, correct, and enhance your images and achieve professional looking results with a minimum of time and effort. Indeed, Lightroom 4 is the most popular post-production software for photographers at all levels, everyone from pros to emerging enthusiasts seeking a software system that provides optimum image control with simple, intuitive operation.
Nondestructive changes; easy highlight and shadow recovery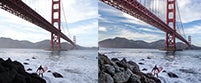 Lightroom 4 brings up images instantly and lets you save and apply nondestructive changes to single or multiple images simultaneously at the click of a mouse. The original unaltered image is always saved intact, and you can easily reverse your steps at any time. This encourages creative experimentation and helps you take your skills to a higher level more quickly. Simple highlight and shadow slider controls let you bring out all the detail your camera captured in areas ranging from murky shadows to blown-out highlights, giving you a greater ability than ever before to create brilliant pictures of images shot under challenging lighting conditions. Lightroom 4 will even manage your files automatically while you're uploading them, allowing you to save images to specific locations and add keywords.
Breathtaking photo books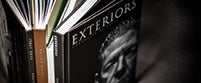 Another outstanding feature of Lightroom 4 is that it lets you easily create gorgeous, high-quality photo books with a variety of included templates. You can upload your book with just a few clicks by selecting the template, total number of images, number of pictures per page, and pictures plus text options. Preset style choices include "clean," "creative," "portfolio," "travel," and "wedding." You can drag and drop images individually or populate each page automatically by simply highlighting the folder and template you've selected. You can send your book directly to Blurb for printing or save your book as a PDF and send it to the book printer of your choice.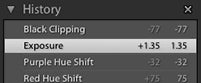 Virtually all the most popular post-processing adjustments available in Photoshop can be quickly achieved in Lightroom 4, including spot removal, exposure correction, color temperature and saturation adjustments, contrast control, cropping, and a variety of selective corrections. It's a simple, intuitive, value-priced, user-friendly system that lets you correct and enhance your images in less time and with greater efficiency than ever before. In short, Lightroom 4 is a professional-caliber tool that provides complete post-processing control for anyone who is committed to taking captured images to the highest level in the least amount of time. Now you know why Lightroom 4 was honored as one of Popular Photography's Outstanding Products for 2012.