Instagram Updates For iPhone 5, Loses Live Filters In The Process
Sure, you can take advantage of that nice, big screen, but where have live filters gone?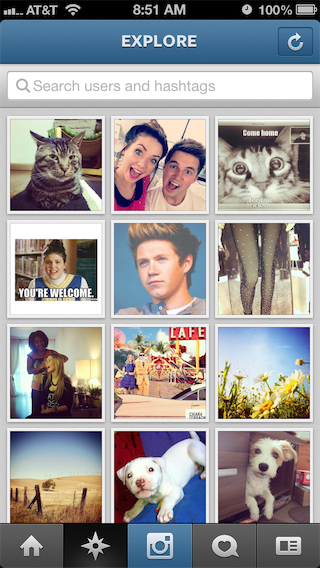 The iOS version of the popular photography app Instagram was just updated. It now officially supports iOS 6 and the iPhone 5 with it's larger screen, as well as a redesigned registration page. However, what's not mentioned, is that the app is now missing what was once a banner feature: live filters.
When Instagram first hit version 2.0, live filters were a major new addition, letting users see how the filters would affect a scene before the shutter was fired. The feature took criticism forr killing or neutering some of the filters, but many users really liked it. Now, with version 3.1, live filters are gone, and the only official acknowledgement is on a help page, which says "As of the current release (v3.1), Instagram does not support live filters on the iPhone 5. Going forward, live filters will be phased out as we work to improve the Instagram experience for all users."
The problem with this is that live filters were part of the excuse for culling many of the earlier filters, and no reason has been given for the loss of a major feature. It may have been a stability or speed issue, but without official word from Instagram, there's no way of knowing.
If you're desperate for the live filters, there is a workaround, but it's janky.