NASA Has Released The First Photo From Mars Rover Curiosity
Feeling lazy about going out to take photos? Prepare to feel guilty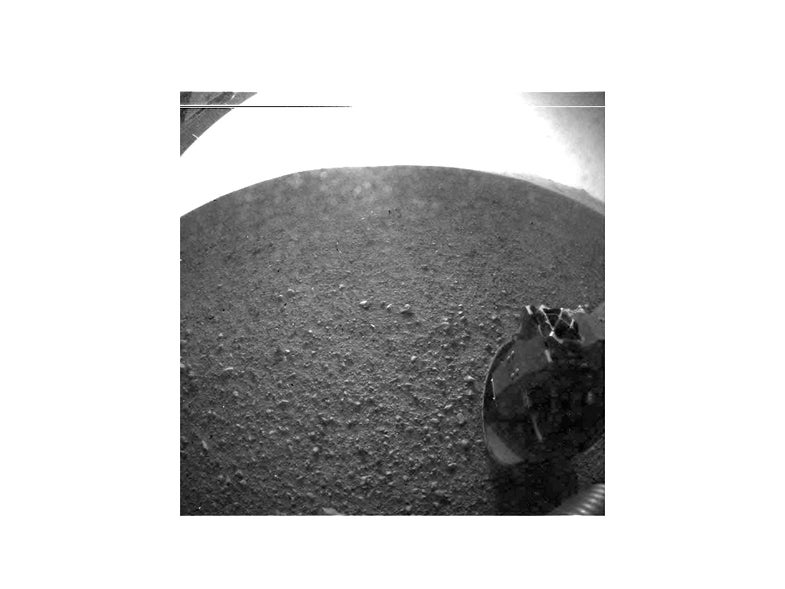 Next time you're feeling lazy about going out to take photos, take a peek at this image. It's black-and-white, heavily distorted by a fisheye, and so overexposed that the sensor got a little wacky near the top. But, it cam all the way from Mars.
Last night, the rover Curiosity made an incredible landing on a planet where no DSLR has gone. Above is the first photo taken after the dust cover had been sprung open. The camera itself is meant to help the rover avoid obstacles, so the resolution isn't spectacular. But, later this week, they're planning on deploying the high-res color camera, which should produce some truly fantastic pictures.
It's the result of a project that took thousands of man hours and billions of dollars. Truly inspiring. We can't wait to see what comes from it.