Reuters Goes Robotic For Olympics Photography
Reuters has installed a network of robotic SLRs for hard-to-get shots at the Olympics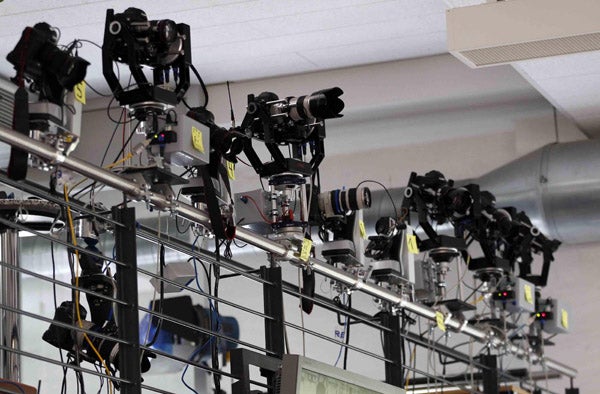 With the 2012 Summer Olympics just around the corner in London, photographers are assembling to get the shots that everyone craves of athletes at their peak. The Reuters Olympics team has been working on something special, though — a network of remotely controlled cameras that are able to be put in places that a photographer can't reach.
Photographers Fabrizio Bensch and Pawel Kopczynski have been working on a system together since 2009 which will be deployed at this year's Olympics, a series of remote controlled SLRs high in the rafters of various Olympic arenas. Each camera has a specially designed robotic rig that can be controlled wirelessly or by external trigger cable, with controls for each axis and zoom. Once snapped, the photographs are sent directly to an editing suite, and then can be sent on the wire.
It's certainly a lot more convenient than having someone hanging from a stadium roof, like they did at the Rugby World Cup last year. These remote cameras will give us views and angles never before seen — without the photographer having to leave the comfort of an editing suite. Let's just hope they can be controlled fast enough to catch all the action.
[via PetaPixel]