Nikon Working On an 800mm F/5.6 VR Super-Telephoto Lens
The longest AF Nikkor in the land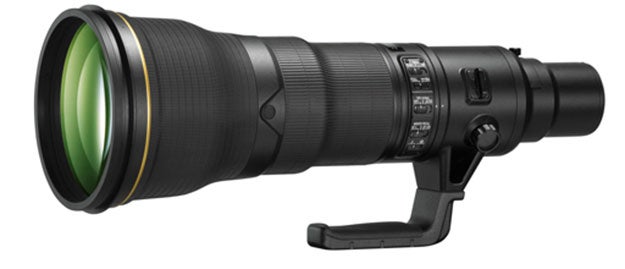 We may earn revenue from the products available on this page and participate in affiliate programs. Learn more ›
It's not uncommon for camera manufacturers to drop interesting and extravagant pieces of gear in the run up to the Olympics, and Nikon is continuing that tradition with their longest AF Nikkor lens ever. The press release doesn't tell us much about this monstrous new kit, except that it will be an 800mm lens with built-in VR (you're going to need it.)
A prototype of the lens will be in action at the end of this month during the Open Golf Championship in England. England, of course, being the site of the upcoming Olympics as well.
With posts like this, the first comment is almost always, "How much?" But we have no idea right now. The 600mm F/4 VR currently sells for about $10,000 in the current market, so you can safely bet it's going to be more than that. How much more, though, we're not sure.
We hope to get a chance to play with it on the floor of this year's Photokina trade show in September.