London Olympic Committee Gets Specific on Camera Gear Restrictions
Cameras with lenses over 30cm in length will be banned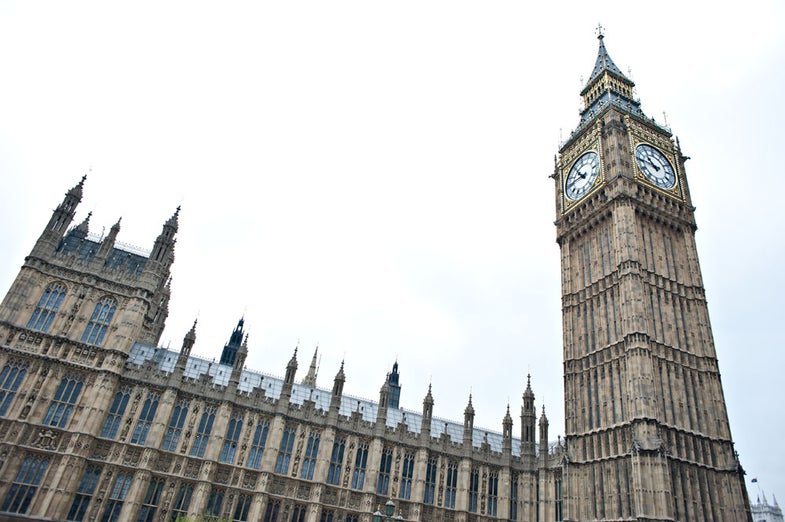 There has been a lot of confusion lately regarding photography bans at the 2012 London Olympics. Fortunately, the London Olympic organizing committee got a bit more specific this week and officially announced that large cameras and lenses, specifically those over 30cm in length, will not be permitted in the 2012 Olympic games. Tripods and monopods will also be banned.
The committee went on to add: "You cannot use photographic or broadcast equipment for commercial purposes unless you hold media accreditation," Which is in line with restrictions in place at many pro and even amateur sporting events.
According to the British Journal of Photography, some venues will have more flexibility in terms of allowing spectators to use large equipment. Obviously venues like the Olympic stadium will have much more stringent regulations, than say, outdoor venues like Green Park.
The committee also specified that wireless access points, like 3G hubs, will also be banned during the Games. While security will not stop you from bringing your smartphone into an event, you will not be allowed to use it as a connection point for other devices—meaning no wirelessly transmitting images. This one seems almost impossible to police, though.
Other restrictions announced by the Olympic committee include large hats, golf umbrellas, excessive amounts of food, frisbees, air horns, vuvuzelas, clothing with political statements on it and flags of countries not participating in the Games.
From: BJP-online.com