The New Getty Images Watermark is Useful, Not Hideous
The giant logo is out and a handy URL is in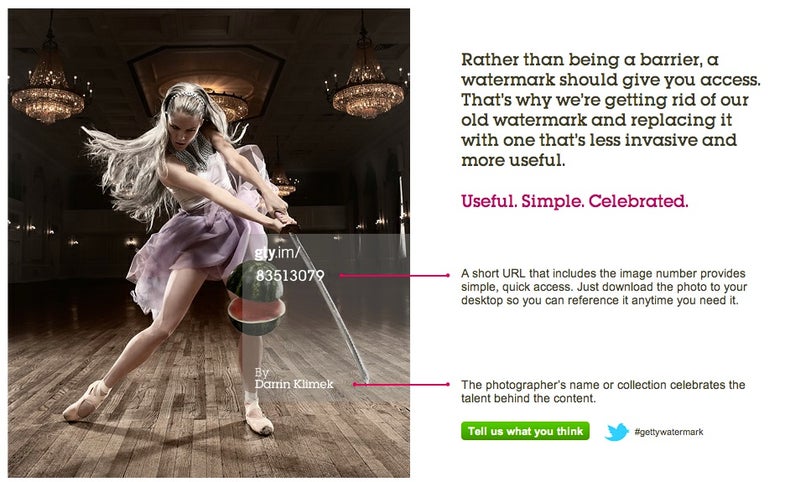 Getty Images has overhauled the way they use their watermarks — and rather than just emblazon a huge logo across the image in question, they've actually started adding useful data. The new watermark was designed in conjunction with R/GA London, and adds to each image a grey patch with a short URL link to the image, and direct photographer attribution.
It's not as directly intrusive as some other watermarks, and the grey box allows the information to show through on images that have either light or dark backgrounds.
There's a bit more of a background discussion to the change here, but the key basis of this is that it still allows attribution after an image has been separated from its original source. If a photo gets used elsewhere with a watermark in place, previously a lack of attribution would make it very hard for someone who was interested to go back and find the original source. Now, if you stumble across one of these images on Tumblr, you'll know exactly where to go to find the photographer, and get the proper attribution.
[via PhotoJojo]