How Does a Still Frame From a Red Epic Video Camera Stack Up Against A Hasselblad For Headshots?
We know that the Red Epic shoots incredibly high quality footage — but how does a single frame compare to a headshot from a Hasselblad?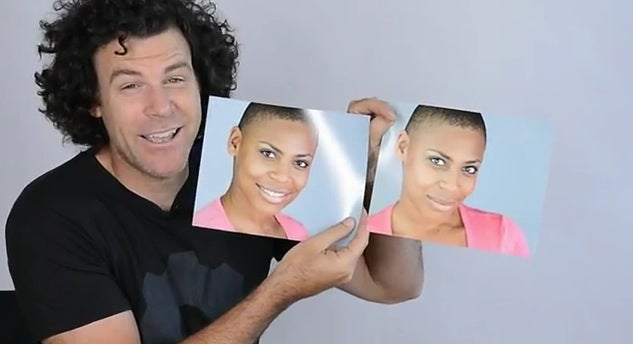 We may earn revenue from the products available on this page and participate in affiliate programs. Learn more ›
Ever since the Red started shipping, people have been arguing that the video quality was good enough that single frames pulled from the video might be able to replace still photography — in fact, an entire Esquire covershoot was done using the Red One. But how does an image from a Red video compare when pitted against some of the best still image hardware in the business? The folks at FStoppers set out to discover just that, by having headshot photographer Peter Hurley shoot the same model with both the 14-megapixel Red Epic, and his own 22-megapixel Hasseblad H3D-22.
The video of the shoot is pretty interesting, especially how Hurley talks about how awkward it is to shoot without having a shutter to punctuate the event, and the time required to pick out the best frames. The moneyshot is at about 4:30, when he gets the 8x10s back, and they're all but identical. If you want to do a bit of pixel peeping, FStoppers has uploaded the high-resolution versions of the shots, and it's at 100% zoom that you really start to notice the difference. When blown up to full size, the Hasselblad is considerably sharper than the Red. But for the vast majority of work? You'd be hard pressed to pick the difference.