Alternate Version of The Beatles' Abbey Road Photo To Be Auctioned
An unused variant of the famous Abbey Road Beatles Album Cover is set to be auctioned in the UK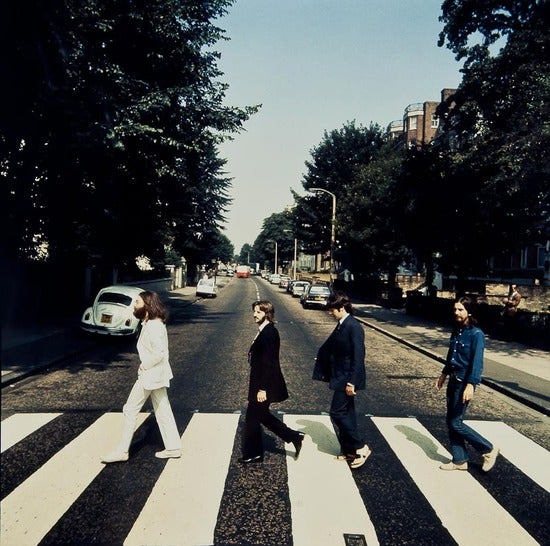 The cover to the album Abbey Road is arguably one of the Beatles' most famous, to the extent where you can watch people reenact the shot (and try not to get run over) by webcam. Now, one of the unused shots for the album cover is up for auction, and is expected to hit £7000 – £9000.
The photograph is under the gavel at Bloomsbury Auctions, and is one of a print run of 25. The shot is of the Beatles walking in the opposite direction to the image that was originally used as the album cover, and the entire photoshoot took place in just 10 minutes while police held up traffic. Curiously, the major difference between this and the cover shot (apart from the direction they're walking) is that Paul McCartney is wearing sandals rather than barefoot — which puts paid to the whole Paul is dead thing.
The image is set to be sold on the 22nd of May as part of a lot of 279 photographs. Sure, it's pricy, but it's always fun to see alternate views of famous photos.
[via Art Daily]