Behind The Scenes At Lensbaby
Digital Trends has taken a look at the Lensbaby office in Portland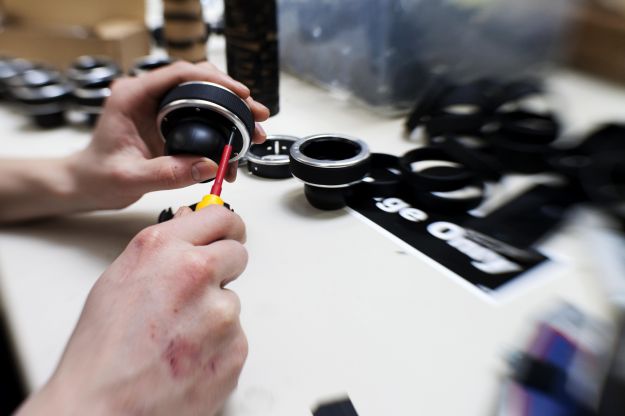 We may earn revenue from the products available on this page and participate in affiliate programs. Learn more ›
Over at Digital Trends, Molly McHugh has taken a look at what goes on at the Lensbaby office in Portland, Oregon, where all the lenses the company manufactures are put together. The whole Lensbaby line is incredibly popular for the interesting effects they can create with digital photography, and it's astonishing that such a small crew is behind it. In fact, Lensbaby only has 40 employees or so, and 15 of them are in production. Just 15 people are assembling the entire lineup of lenses — a long way off from the huge factories of lensmaking giants.
The production team are in the midst of looking for ways to improve efficiency, and it seems like they are constantly throwing around new ideas and concepts.
It's very interesting to see a relatively small-scale company making such an impact on the photography scene, especially as the lens market is so heavily dominated by the big Asian manufacturers.
And yes, all the photos in the article are taken using Lensbaby optics.
[via PetaPixel]