500px Plus Adds Photo Sets and Stats and Unlimited Uploads For $20 A Year
For $19.95 a year, you can subscribe to 500px Plus, a service which gives you the option to combine your photos into sets, and see viewership stats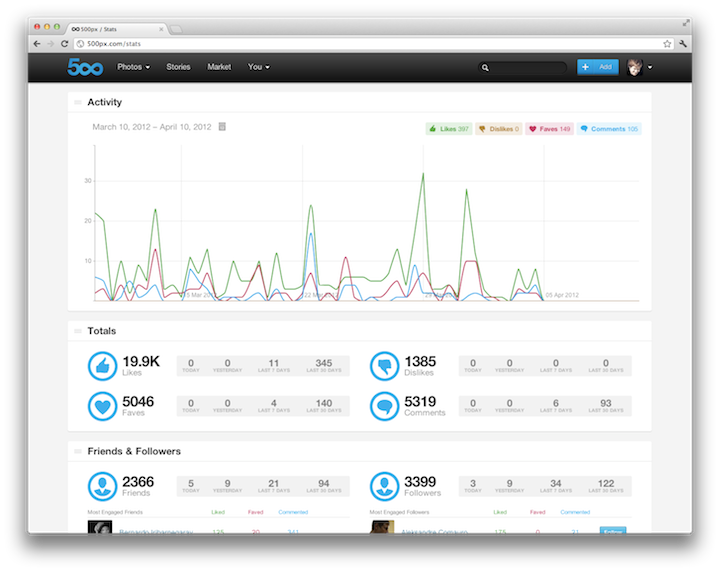 500px has just announced a new, paid service for users of the website, 500px Plus, which bridges the gap between free accounts, and the $49.95 per year Awesome account. With Plus, you'll get unlimited uploads, the ability to group your photos into sets, and analytics of your images.
The sets do exactly what it says on the tin, you can group images into an album, and easily show and share the whole lot. The statistics chart the likes, dislikes, faves and comments your works get. All of the features of the Plus account were previously found in Awesome — and the only reason remaining to pay the extra $30 for the difference is to get a personal domain and portfolios, the former of which one can always put together yourself.
However, the announcement has annoyed many free users, as simultaneously, 500px has reduced the number of images free users can upload per week from 20 to 10.
Simultaneously, 500px has released a free app for Mac to make uploading files easier. Ultimately, the $20 plan has a lot in common with Flickr's Pro accounts, which cost $25 a year.