Pinterest's Photo Copyright Infringement Issues Get More Complex
Company navigates a way to allows users to share images while protecting themselves from lawsuits.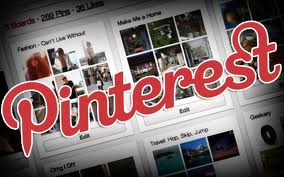 pinterest
It's been called the next Facebook, and in its few short months on the Internet landscape, it's rocketed to be the 16th most visited site. It is of course, Pinterest, and even your mother is probably on it. But the social sharing site has been facing a lot of criticism over its use of photos without attribution or permission.
A few weeks ago we reported on the measures that Flickr had taken to block images on their site from being shared on Pinterest (Pinterest released a small piece of code that websites could embed to block being able to "pin" images). But those measures may not be enough, and most sites haven't adopted Flickr's protection.
According to multiple reports from Business Insider, the way the terms and conditions of the site are set up, the onus is on Pinterest users. When adding an image to Pinterest, you're required to enter a caption, if you don't you'll get an error asking you to "describe your pin." According to Media and intellectual property lawyer Itai Maytal, that detail from could be the thing that keeps Pinterest from getting sued for copyright infringement. By adding a caption, the use of the photo could count as commentary, and commentary and parody protected under fair use.
Another lawyer, simply known as Kristen, wrote a post against Pinterest, explaining why she deleted all of her pinterest boards after digging into the site's terms and conditions, which state in part:
"You agree to defend, indemnify, and hold Cold Brew Labs, its officers, directors, employees and agents, harmless from and against any claims, liabilities, damages, losses, and expenses, including, without limitation, reasonable legal and accounting fees, arising out of or in any way connected with (i) your access to or use of the Site, Application, Services or Site Content, (ii) your Member Content, or (iii) your violation of these Terms."
Which translates to mean that if a photographer sues you for using an image illegally on Pinterest, you have to pay for your own lawyer and Pinterest's lawyer, along with any charges against you and any charges against Pinterest.
After her post received widespread attention, she was contacted by Pinterest co-founder Ben Silbermann called her to discuss the copyright issues, telling her that the site is working to find an effective solution to avoid copyright infringement.
via. Business Insider