Michigan Photographer Explains Civil War "Tin Type" Photography
Civil War Photography exhibit includes video on the archaic photo process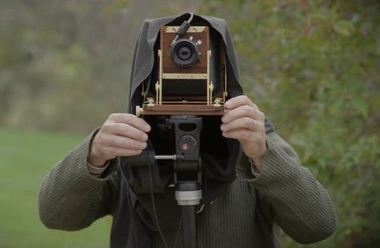 Hastings, MI based photographer Robert Shimmin, specializes in tintype photography, a nearly extinct process that's technically referred to as "wet plate collodion." Invented in the 1850s,
The process requires glass or tin plates that are developed on location. Shimmin uses his own homemade large format cameras and a portable darkroom.
The slow process that he calls " a little bit like cooking and a little but like alchemy" was most commonly used during the Civil War for soldiers who wanted photographs of loved ones to hold on to during the battle.
He will present the film "The Story of Tintype Photography," at the Kalamazoo Valley museum's "Remember Me: Civil War Portraits" exhibit this month, The exhibit, marking the Sesquicentennial (aka 150 year anniversary) of the Civil War, consists of photographs of southwest Michigan men who fought in the war.
Check out Shimmin's video on Tin Type photography below.
TinType Photography | Bob Shimmin from Kalamazoo Valley Museum on Vimeo.
Via. MLive