CES 2012: A Gallery of Camera and Lens Guts
Join in on the technological peep show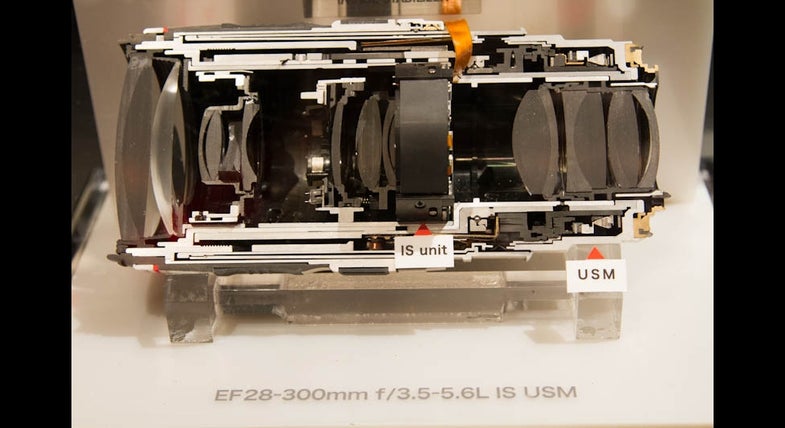 We may earn revenue from the products available on this page and participate in affiliate programs. Learn more ›
When trade shows come around, companies often like to take their new products and blow them apart, separating the pieces and displaying them in glass cases so people can get a feel for how much complicated equipment goes into even the smallest piece of gear.
This year's CES was no different. And while there weren't a ton of blown-up gadgets to see, there are a couple nifty ones including the naked-metal body of Nikon's new D4, a Panasonic G1X a Sony NEX-7 and more. Click through the gallery to see them all in their giant-sized glory.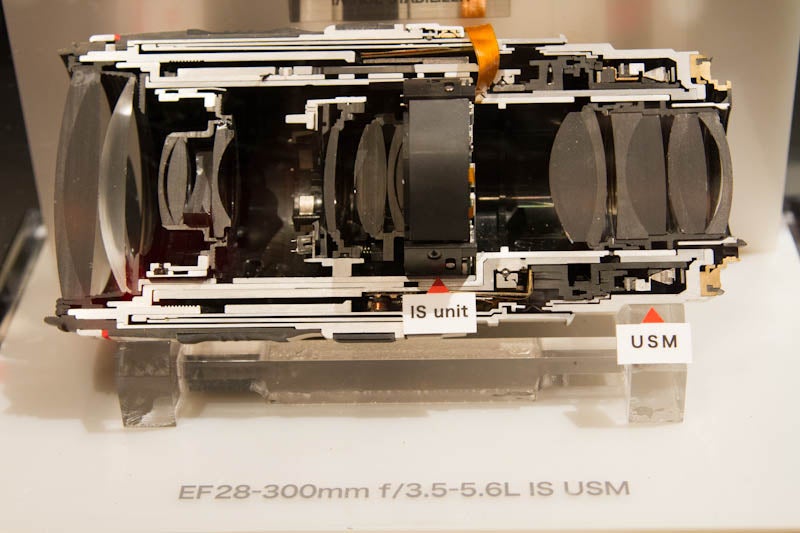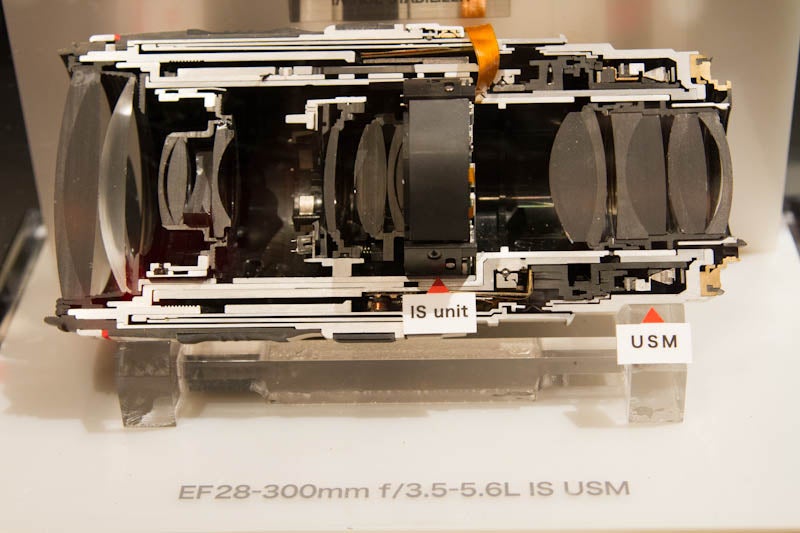 CES 2012 Guts
Caon EF 28-300 F.3.5-5.6L IS USM There's a lot going on inside of a super-zoom lens like this one, especially when you throw IS into the equation. In this clean cut of a Canon lens, you can see both the IS unit and the motor, which powers the focusing.