Street Photography Project Leaves the Shooting to the Subjects
Artist uses crowd sourcing and disposable cameras to capture life in New York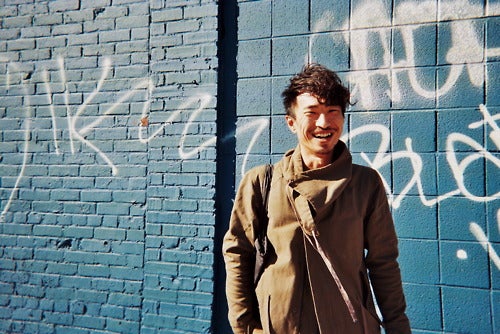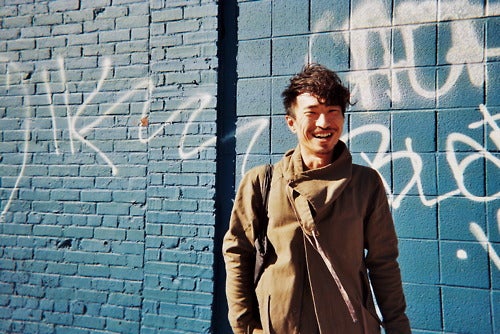 Street photo
It's an idea that's fallen out of fashion at weddings: leaving disposable cameras out for guests to take candid and posed shots of each other. Which is why Katie O'Beirne's disposable camera art project is surprising, especially in a time when everyone is obsessively documenting their every meal and facial expression with their iPhones and point and shoot cameras.
The idea is almost sweet in its simpliticy, O'Beirne ties a disposable camera to a bench along with a sign instructing passersby to snap candid or posed shots of themselves. She revisits the site when the camera is full, develops the film and posts the resulting images on her tumblr page, New York Shots. Of course, many of the images fall into the category of typical snapshots, but peppered among them are some beautiful portraits and scenes of city life.
O'Beirne, who according to her site doesn't have a background in photography or art, but rather in childcare, has posted a map of all the locations in Manhattan and Brooklyn that her cameras have documented thus far. She's seeking donations on a Kickstarter page (donors are rewarded with prints of images from the project), and she's expanding the project to other countries, setting up cameras in Stockholm and Tokyo so far.
Via. LA Times