Presidential Granddaughter and Fashion Industry Insider opt for Western-Themed Wedding Photos
Lauren Bush and David Lauren's Antique Western wedding was captured by three famed photographers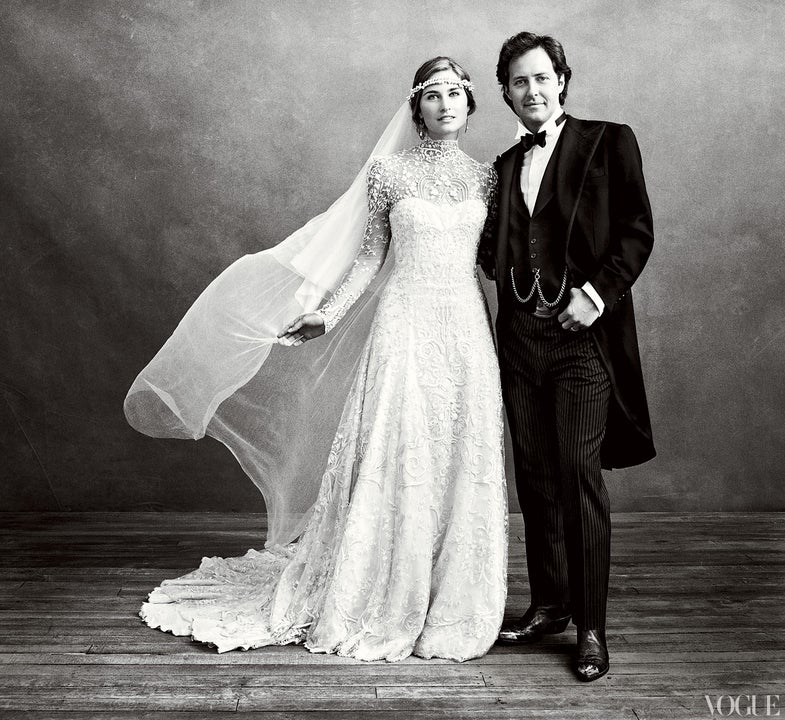 Lauren Wedding Photo
When the granddaughter of a former President (George H.W. Bush) marries the son of a Fashion Giant (Ralph Lauren), you expect a lavish high society event. And certainly their 200-person September event had a pretty impressive guest list. And the wedding dress, designed by the bride's new father in law, was no off the rack cookie cutter creation (100 craftspeople spent more than 3,000 hours hand-embroidering the tulle with ivory silk and metallic thread and Swarovski crystals, for the record). But many details of the union were surprisingly down-home, including the bride's cowboy boots and the barn reception.
Something else you probably didn't have for your wedding; three photographers. The couple picked New-York based editorial and advertising photographer Norman Jean Roy for their formal wedding photos, celebrity shooter Mark Seliger for their day-of shots, and fashion photographer Bruce Weber for their engagement photos.
Roy has referenced in interviews that his inspiration to become a photographer came have seeing a photo essay of Richard Avedon's work in American Photo. You can see some of that early inspiration in his black-and-white shots of the couple. Check out more of the couple's wedding shots here.
What do you think, how did the photographers do in capturing the feel of wedding and the couple? Does the work of three different photographers blend to make a cohesive narrative?
Via. Vogue