Man Sues Wedding Photographer, Demands $52,000 To Recreate The Event
A reminder of the kind of stuff pro wedding shooters deal with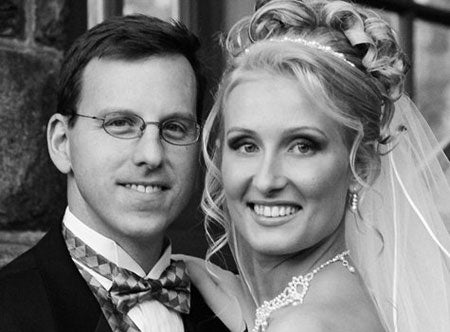 The wedding photography industry isn't an easy one. Demanding clients, exhausting schedules, and lots of overhead make it tough for many just to stay in business. But, even most veteran pros haven't had to deal with something as ridiculous as the lawsuit currently happening in New York.
The story almost sounds like a joke. Todd J. Remis is unhappy with the photos and video shot at his wedding. The day occurred way back in 2003 and he claims the photography isn't up to snuff. He has since divorced his wife and she has moved out of the country, but is now demanding that Bronx-based photographer, Curt Fried refund the $4,100 fee and pay roughly $48,000 to have all of the original guests back to recreate the entire wedding.
According to T__he New York Times, Remis is claiming that the three-photographer team covering the event was remiss, failing to capture the last 15-minutes of the celebration as well as the bouquet toss. He also seems to be generally unhappy with the overall quality of the photos. Sadly, there aren't examples to really evaluate the situation.
While the demands being made by the groom certainly seem ridiculous, the judge has already thrown out some parts of the case, including the bit about the allegedly shoddy work causing pain and suffering. The current lawsuit seems mostly to be about whether or not the terms of the original contract were violated, which seems like a legitimate pursuit. This also acts as a nice reminder for any shooter making money from their work to make sure their contracts are in order and cover as many possible scenarios to prevent this kind of thing.
What do you think? Even if Remis's demands are out of hand, what would be proper compensation in this case?