Statue of Liberty To Get Streaming Webcams
For her 125th anniversary, Lady Liberty is set to start streaming her view to the world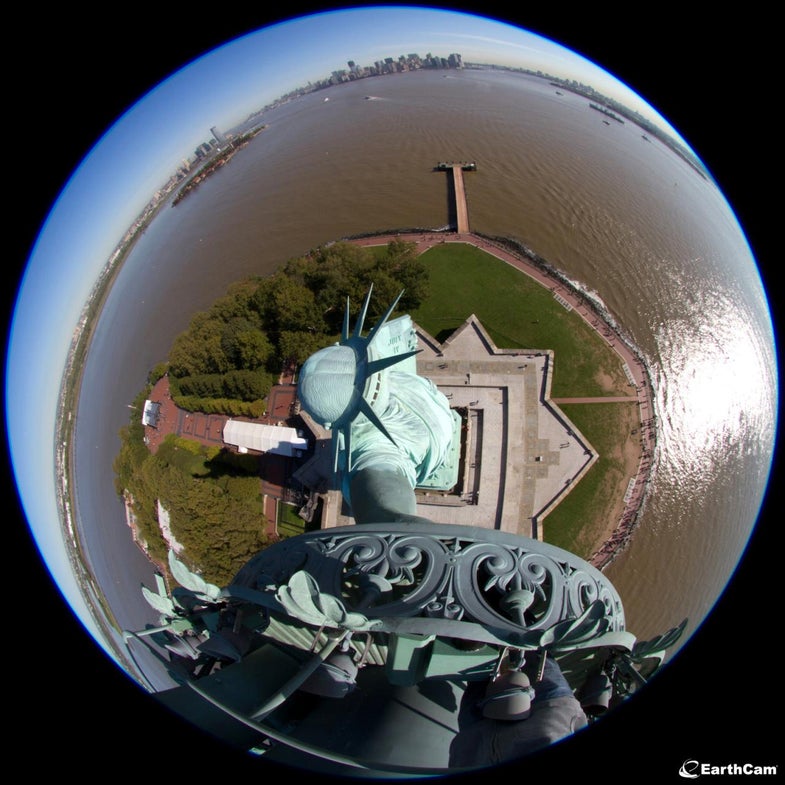 The worldwide streaming webcam network EarthCam is set to unveil a new set of cameras on one of America's most iconic landmarks: the Statue of Liberty. Celebrating its 125th anniversary, the statue will undergo a special ceremony this Friday, and the five cameras embedded in her torch will be switched on.
The five cameras will be combined to give four different views from the torch, the first time the public has been able to see from that position since it was closed to tourists in 1916.
The cameras will give a 180° view of the harbor, a vista of Manhattan, a look directly down at the island, and a fisheye view up at the torch itself as it lights every evening.
The cameras are part of the final day in a week of festivities for the statue's anniversary, including a major museum exhibition about poet Emma Lazarus, a large ceremony on Friday with a water flotilla, a reading by Sigourney Weaver of Lazarus' work, and the naturalization of 125 citizen applicants.
[via Gizmodo]