Blurb Now Lets You Put Your Photo Books On iBooks
Blurb's newest feature lets you transform your photobook into an ebook with one click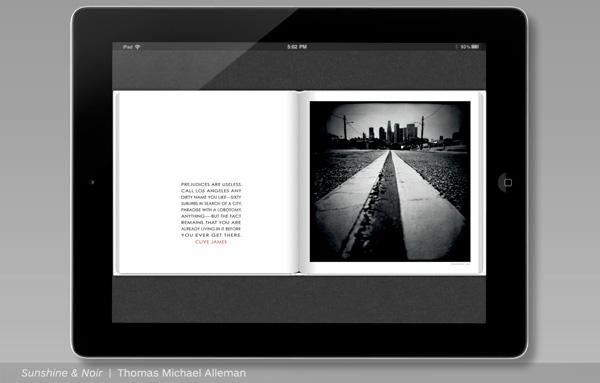 Blurb has made a name for themselves with easily assembled, high-quality photobooks which anyone can make, and they've just announced that you can turn your photobook digital. If you have a book project assembled with their Blurb Bookify or Blurb BookSmart software, with a single click it will compile the tome not for printing, but as a digital file suitable to be read using Apple's iBooks software.
To download an ebook it'll cost you just $1.99, and you're allowed to publish the book on the Blurb Bookstore, and set the price as anything you like above that, and you get to keep the difference.
Blurb has more ebook tools in the works, including a to convert books made with their PDF to Book workflow.
"This is not just an ebook offering, it's way more than that. Blurb now lets authors create their book once and then output their book to either print or ebook formats, from the same file, quickly and automatically. Fans and customers can then buy whichever version they prefer at the Blurb bookstore. That's game-changing. Plus there's more to come, " said Eileen Gittins, Founder and CEO.
If my memory serves me correctly, iBooks uses epub formatting primarily, which is as close as there is to a standard format among electronic books. I wonder if once you compile your epub photo book, you'll be allowed to upload and sell it over other services? Or would that be in violation of Blurb's TOS?