Magnum Teams Up With Nintendo For 3D Exhibition
Some iconic photographers shot with the cameras attached to a handheld gaming system for a surreal exhibit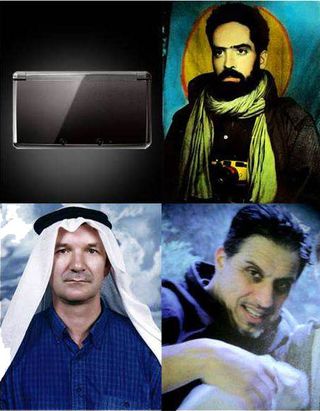 Even with the current surge in popularity of 3D cameras, there are few who consider the Nintendo 3DS a serious photographic device, with its dual-VGA sensors. Yet Magnum Photos has teamed up with Nintendo for a new exhibition of 3D photography. Magnum's Martin Parr, Thomas Dworzak and Gueorgui Pinkhassov all took Nintendo's ailing handheld console and produced a series of 3D images which were shown at the Magnum Gallery in Paris.
Vingt Paris went to see the exhibit and were hardly enthused, describing it as:
The 3DS is a bizarre choice for an exhibit showcasing the possibility of 3D photography, and smacks a little of a commercial tie-in. Sure, it's all about the photographer not the gear, and we've seen again and again that great work can come from humble cameras, but using a handheld that's in dire financial straits does seem a little like an attempt to drum up interest.
On the flip side, Martin Parr in the video above makes a good point about it being useful for street photography due to its unassuming form factor, and you can see him slip right into pro-photographer mode when posing people for the portraits he took.
It's a bizarre marriage between the two companies, and we wish some of the images were available online so we could see what they came up with.
[via Reddit]