Help Choose The Hasselblad Masters Awards 2012
Hasseblad has announced all 110 Masters Finalists for the Hasselblad Masters Awards 2012, and wants you to vote on choosing the winner.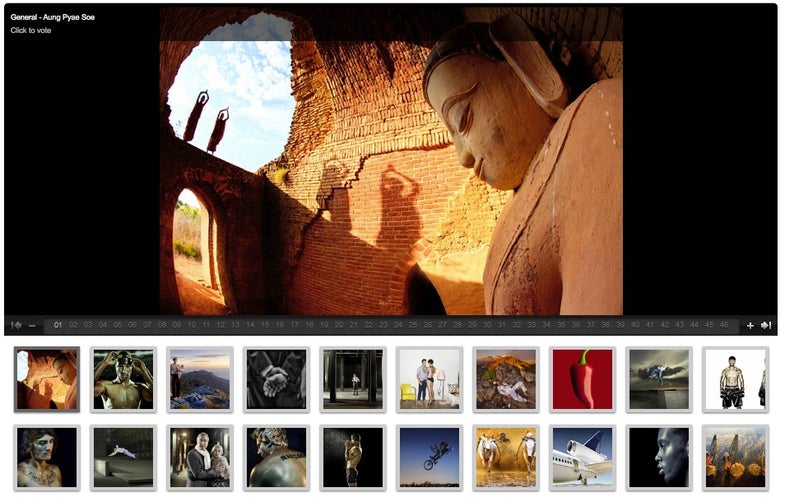 Hasselblad's biannual Masters Award are one of the most prestigious prizes in photography, and with it comes worldwide recognition, and a chapter in the famous Hasselblad Masters Book, and exhibits around the world. There was no contest in 2010, but this year Hasselblad is looking to get the public involved.
On Hasselblad's website for the 110 finalists for the competition, you can login and vote for your favorite artist across 11 different categories. You probably won't be able to completely rule out the jury's views, but there's a pretty good chance that the crowd favorite might get bumped up a spot or two.
A gallery of the finalists work is presently in London, but will also hit Los Angeles, New York and Berlin this Fall — and voting online goes on until the end of October.
The awards used to be an annual affair, but haven't been awarded since 2009. Hasselblad has decided to switch to a biannual format to coincide with Photokina, which is where the winners' prints will be showcased — a massive photography trade show which occurs every two years in Cologne, Germany.
Paul Waterworth, Hasselblad's global photographer relations manager commented: "For these people photography is far more than a job, it is a lifestyle. Our competition, which continues to grow with entries coming in from across the globe, now runs biennially to coincide with photokina, the world's largest imaging trade fair – at which winners' photographs will be showcased."
Luckily, you won't have to wait until September 2012 to see the winners, as the victors will be announced in January.
While we might not be able to print off a huge book of our winners, PopPhoto's monthly competitions are still a great way to improve your skills, and also win some rather amazing prizes. Our contests for September are ending fast, so get in your shots while you still can!
[via ePhotoZine]