Better Photography Could Save The Lives Of Abandoned Animals
A dog photographer has started a movement to improve the quality of photographs at pet shelters, leading to a massive uptick in adoption rates.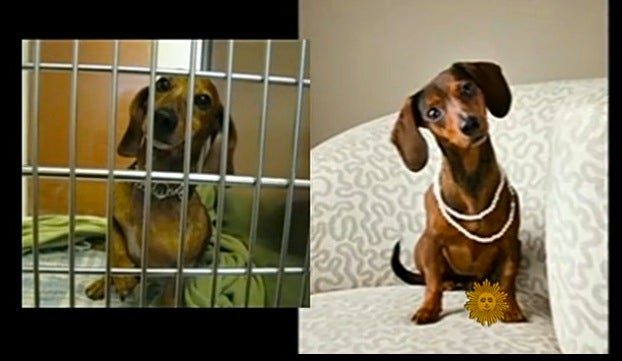 Pet photographer Teresa Berg noticed a major problem with some of the photos at her local dachshund rescue shelter — they were horrible. If you've ever gone looking for a rescue animal through website, you'll know exactly what she found. Out of focus shots taken with crummy compacts or cellphones, often with abysmal lighting and cluttered backgrounds. And let's not even go into what a dog looks like if you photograph them using a flash.
Berg figured that these poor photographs weren't doing anything to help adoption rates, so she started volunteering her time to reshoot all the animals they currently had, tapping her substantial background and experience as a dog photographer to shoot them in a far more pleasant way. The upshot? A 100% increase in adoption rates for the shelter.
Berg is now trying to get other photographers to donate their time to similar projects, saying "if every photographer just took in one rescue group, we could save so many more dogs." She's also working to train volunteers up in the art of animal photography, so they can get slightly more flattering photos up on their website, and hopefully prevent thousands of animals from being euthanized.
Berg's work with the Dallas Fort Worth Dachshund Rescue is fantastic, even if not all the images on their website are quite what she had in mind.
It all seems like a very logical conclusion, but it's nice to see it in practice. Real Estate photography is a very big business and if you need an even clearer example of how better photos lead to better results, feel free to visit any of the many online dating sites.
If you're interested in the world of pet photography, check out our interviews with a dog portraitist, a cat portraitist, and some tips about shooting your pets.
[via Jezebel]