Zombie Attack Makes Engagement Portrait Session Way More Exciting
The undead can make a stock portrait shoot more lively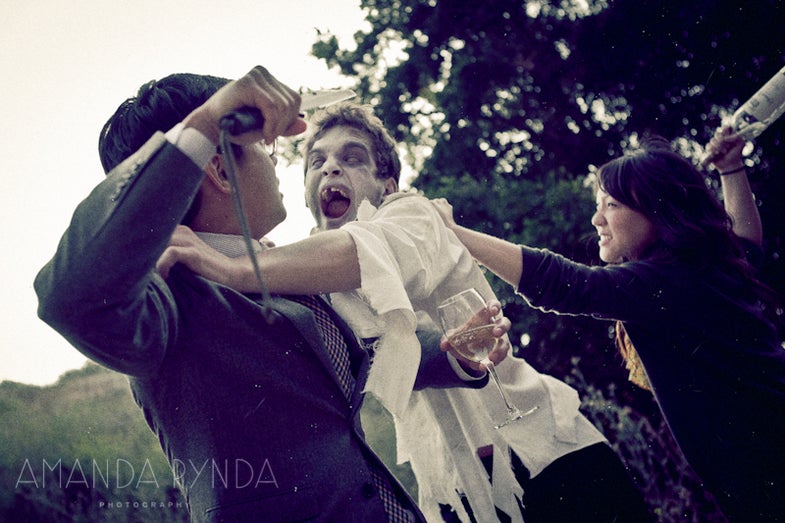 As a portrait photographer, one of your main jobs is to make shoots interesting and fresh. When you're doing tons of engagement portraits, that can be quite a challenge. But, photographer Amanda Rynda skipped the traditional props in favor of a raging zombie. The results are, well, awesome.
Amanda's portfolio has plenty of traditional (and often excellent) portrait work. But her new zombie shoot is gaining a lot of attention on the web. Not only are the pictures nice, but the series tells the whole story of a portrait shoot gone bad by way of zombie attack.
The couple looks great, the images are well done and stylistically consistent and the result is a series of pictures that the couple will likely look back on more often than they would with a more traditional shoot. Very cool.