Twitter Rolls Out Photo Galleries…Finally
Every image you Tweet will now live in one easy-to-browse location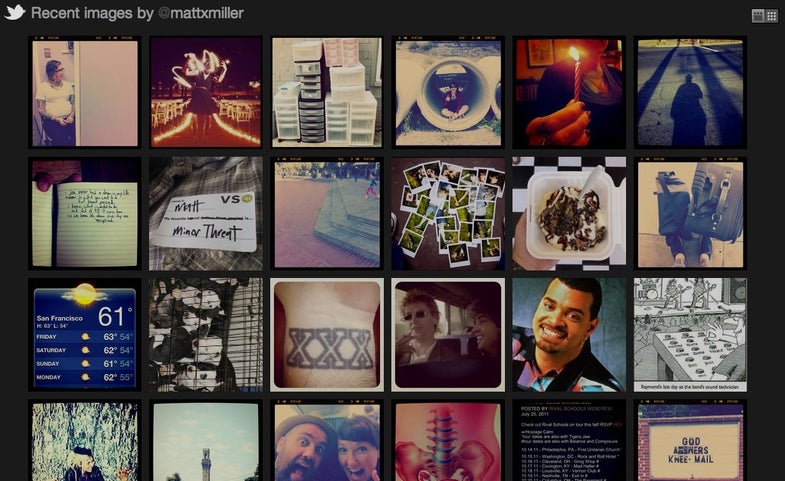 In June we first heard word that Twitter was creating their own image hosting service, and continuing on the path of being useful for photo-sharers, they've now rolled out a gallery tool, which a user's last 100 images into a single page. Take for instance the photo stream of Matt Miller, an Atlanta based photographer. What's really useful is that this service doesn't rely on just using Twitter's own image hosting, but can pull together pictures from a number of others services, including Instagram. In their support document, Twitter says "user galleries can come from Twitter, yFrog, TwitPic, Instagram and other image sharing services supported in Twitter's details pane."
This functionality should be out to all users as of now, but if you're missing out hopefully it'll change over soon. In order to see the galleries you need to be logged in to Twitter, and when you visit an account you'll see an option to view all their images.
There are a few other details users should be aware of. To delete an image, just delete the offending tweet, and the picture will vanish with it. If you retweet someone else's picture by copying and pasting the URL, it'll appear in your images too — but if you use the retweet button, it won't.
It'll be interesting to see if this influences the discussion of hosters taking rights to your photos. How do you feel about your images potentially showing up in someone else's gallery?
[via TechCrunch]