A Grim, Compelling Case Against Google Street View as Documentary Photography
A case of two projects with migrant Italian prostitutes as their subject matter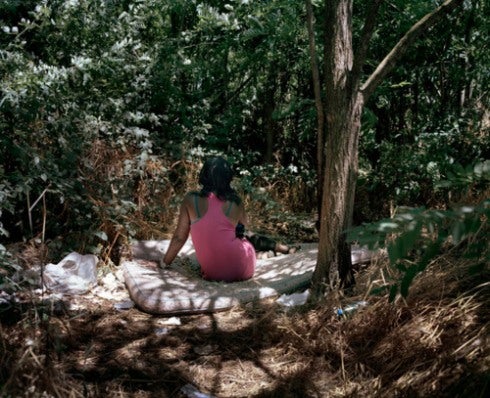 In the last few years, as Google's Street View photography cars continue their march around the world, several artists and photographers have made use of Google's vast archive in their work, combing it for images of interest and presenting them in different ways as standalone projects. Detractors of such projects cite their inherent detachment, lack of contextual information and the murky conceptual liberties taken with authorship. But Paolo Patrizi's photographs of migrant prostitutes in Italy go beyond words in deftly critiquing this nascent, controversial genre.
On his excellent blog Prison Photography, Pete Brook points out that Patrizi's photos stand as a stark foil against one of the more prominent projects based on Street View imagery: Mishka Henner's "No Man's Land", in which images were selected of alleged prostitutes looking for roadside customers on the outskirts of Italian cities. (Patrizi's project pre-dates Henners, and is not a direct response). Brook writes:
When it debuted on the web recently, critics of Henner's project were particularly vocal. Some raised the very real possibility that some of the women captured by the Street View car were not, in fact, prostitutes. Others saw them as a further dehumanization of women already struggling in cruel, sub-human living (and working) conditions.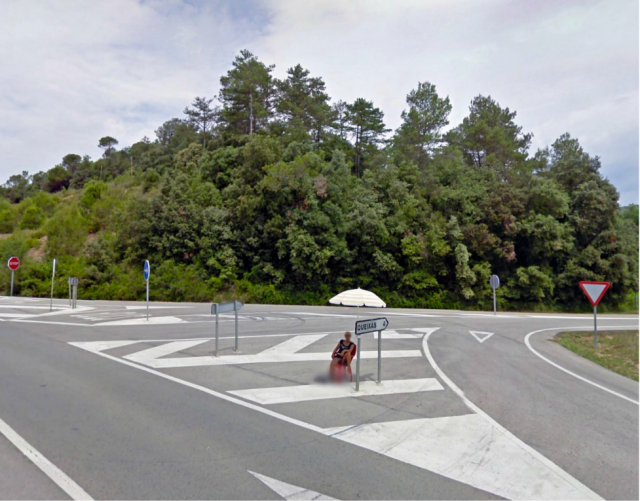 _An image from Henner's Street View project "No Man's Land" (see more here). _
But as Brook points out, all it takes is a single look, up close, of one of these women's grim roadside mattresses to experience all of the emotions Henner's project was criticized for lacking.
Street View projects like these (Michael Wolf is another prominent GSV curator) certainly feel at home in our image-saturated society, just as a Tumblr blog author's curation of the web's 24-hour image torrent is intended to stand as a meaningful work in its own right. I enjoy lots of Tumblrs, don't get me wrong. But as Patrizi's photos show, the old Capa mantra "get closer" still has considerable import when actual human photography is concerned.
[Prison Photography, Paolo Patrizi, Mishka Henner's No Man's Land]