The New Mexico Wildfires As Seen From Space
New shots from NASA show just the destruction of the New Mexico wildfires.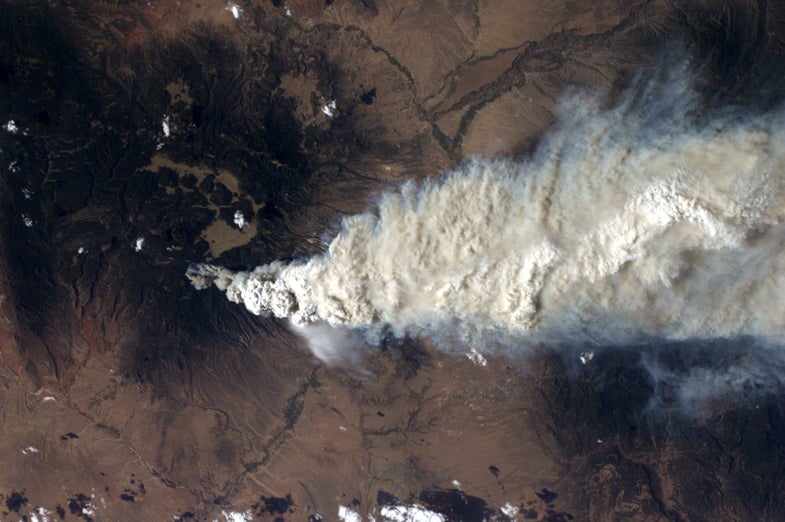 Much like they've done with other natural disasters, NASA has just released some aerial shots of the New Mexico wildfires. The shot above was taken from the ISS, from an altitude of approximately 235 miles on June 27th, and shows the astonishing smoke trail of the fire, as well as the widespread devastation that it wrought.
The photo below is available at full resolution here, and was shot by NASA's Aqua satellite. By using its Moderate Resolution Imaging Spectroradiometer (MODIS), the satellite was able to capture the bounds of the fire through the smoke, outlined in red below. From satellite height, that doesn't look like a very large fire, but at the time of photography on June 28th, it covered 60,741 acres, which is 95 square miles.