Does Bringing Your Camera on a Plane Damage Your Sensor? Probably Not
A controversial video claims air travel beats up your camera's sensor, but Canon disagrees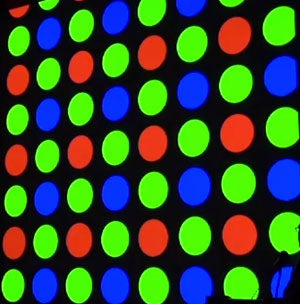 We may earn revenue from the products available on this page and participate in affiliate programs. Learn more ›
The internet is filled with arguments at all times. But, the latest fodder is distinctly photographic, stemming from claims made by Rob Hummel in a video on the Kodak Youtube channel. Specifically, the most controversial bit comes in the form of a statement about how taking a digital camera onto a plane damages the sensor irreparably.
Watching the video does provide some interesting information, especially if you're unfamiliar with exactly how those magical little sensors turn light and electricity into beautiful images. But the talk's pro-film stance isn't veiled, which makes the claim about sensors getting abused by radiation on a plane trip seem very curious.
As Popular Photography staffers, we were dubious, so we went directly to Canon to see if they were familiar with such occurrences. They know a thing or two about manufacturing and shipping still and video cameras. Their official statement on the issue given to PopPhoto.com this afternoon is as follows:
"Canon disagrees with these findings based upon the lack of customer complaints, shipping methods and specific Canon technology that eliminate the issues Mr. Hummel describes.
We have reached out to Hummel to get some further clarification and we'll share his response if he gets back to us. Until then, it seems like you should be just fine flying with your DSLR and camcorder.