Sony Firmware Update Brings Peaking To NEX-3 and NEX-5
Sony has just released a firmware update for the NEX-3 and NEX-5, bringing the much discussed "Peaking" manual focus methods to these cameras.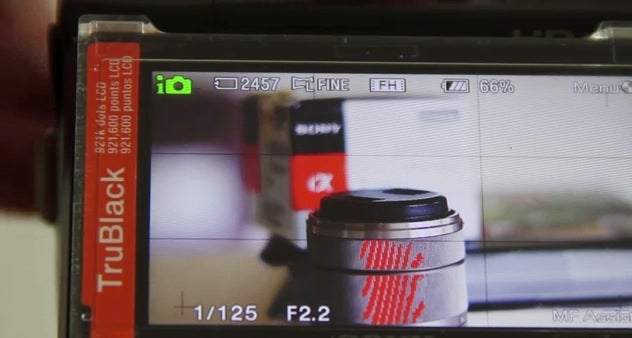 We may earn revenue from the products available on this page and participate in affiliate programs. Learn more ›
One of the coolest features that Sony implemented with the NEX-C3 was a mode called Peaking, which massively improved manual focus on their pocket sized ILC camera. This function detects highlights the area of most contrast within the image with large, bold lines, essentially alerting you to where's currently in focus — and opening a whole new world of old, manual focus lenses to you. You can now grab an adaptor, and put just about any manual focus lens on the planet onto your camera, and still be able to focus it reliably.
Sony has just pushed out a firmware update for two of its older NEX cameras including this focus tool. The NEX-3 and NEX-5 can now both be upgraded to firmware v0.4, including this new functionality. You can download the update from Sony's support site for the NEX-3 and NEX-5. The upgrade adds:
Picture Effect mode, with Posterisation (Color/B/W); Pop Color; Retro Photo; Partial Color (Red/Green/Blue/Yellow); High-key; High Contrast Monochrome and Toy Camera.
Peaking, which can be set to High, Medium or Low levels, and the outlines can be shown in White, Yellow, or Red.
Given how cheap you can often grab old manual lenses for, this is a great way to experiment with glass you wouldn't be able to get your hands on otherwise.