My Project: Toy Stories
French Photographer Stéfan le Du uses action figures to create a unique series of images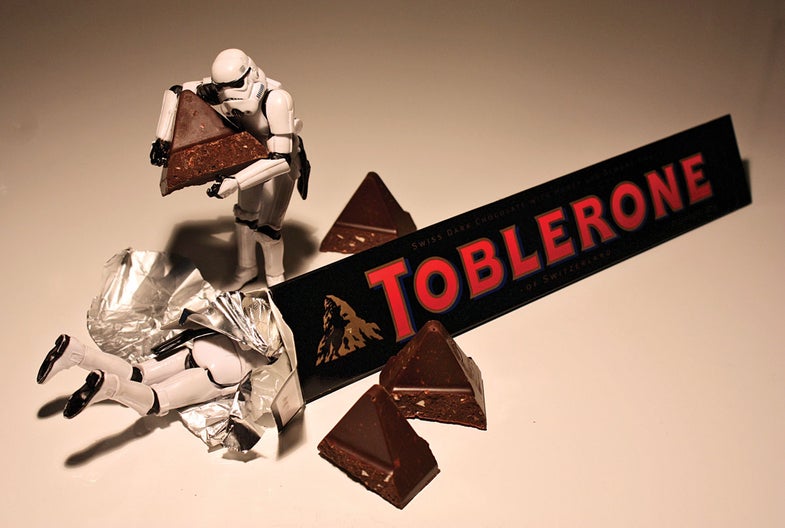 Online Photo groups can inspire and motivate you, as Stéfan le Du found in making a Flickr "365 Series," one photo a day, using his plastic toys and household objects. "I like to base a series on a theme or a story," the Star Wars fan from Nantes, France, says. "It was only after I'd taken about 10 photos of the Stormtroopers that I realized I had enough to do a marathon."
What makes these little Star Wars figures such great subjects? As le Du points out, their utter lack of facial expression makes it easy to imagine them in any mood. While they're universally recognized, they're still cyphers. And it's also easy to imagine them doing anything: Stormtrooper-related, nailing up propaganda posters for the Empire or searching for droids; or practical and hygenic, such as polishing their armor; but mostly amusing themselves with leisure activities and occasionally fighting with Chewbacca over a Scrabble game.
He concentrated on making the Stormtroopers seem human-sized and everything else seem abnormally large. Using a simple camera setup—his Canon EOS Rebel XSi with its standard 18–55mm lens, and a $5 Ikea adjustable desk lamp as his main light—also let him avoid fussing too much over technical details. "There were challenges, such as when I used a live animal, like my cat or some pigeons," le Du says. "Otherwise it was easy to do around the house."
As the series progressed, the simplicity kept him going—he was free to focus on his imagination and sense of humor. Maybe that's why his Flickr-based personal project got picked up by several blogs and soon gained a fan base.
One year later, "Stormtroopers 365" has become an online hit, surprising even le Du with what a creative exercise might turn into. "I liked the idea of giving these anonymous guys their 15 minutes of fame," he says. "We tend to forget there's a life under that white armor!"
See the full set of images, plus more of Stefan's work on Flickr.
"On a second thought, could we swap roles?"